E Instruments Now Offering Carbon Monoxide Solutions for Spring 2014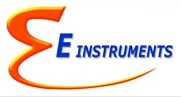 Langhorne, PA -- (SBWire) -- 03/11/2014 --E Instruments is now offering carbon monoxide (CO) solutions for spring 2014. Choose from the BTU900 or BTU1100 with built-in CO monitors to help maintain safe indoor air quality (IAQ). The company sells these devices to boiler technicians, installers, and service providers to use in the inspection of HVAC systems, keeping the equipment and building residents safe. Systems that are not functioning properly can expose the surrounding area to dangerous CO levels.

With no color, odor, or taste, CO is undetectable without instruments. The gas is flammable and toxic, and at certain concentration levels poses grave health risks to people. The maximum allowable short term exposure concentration is 9ppm. The maximum for eight hour exposure is 35ppm, and the maximum for any period of time is 200ppm. At 200ppm, people can develop headaches, fatigue, and nausea after only 2 to 3 hours. After these distinctions, CO becomes fatal. A concentration of 800ppm will cause nausea and convulsion in 45 minutes and death in 2 to 3 hours, while 3200ppm causes headaches and nausea in just 5 to 10 minutes and death in 30 minutes.

These frightening possibilities are easy to avoid, however, with combustion analyzers from E Instruments. The BTU900 detects CO levels in boiler rooms before it escapes to other parts of the house in increasing concentrations. This high efficiency device comes with internal test memory for easy storage of test data. It is compact and comprised of unbreakable metal connections.

The BTU1100 comes with even more features than the BTU900, measuring combustion efficiency, excess air, and ten different fuels and oils. This IAQ monitor has a large bright blue LCD backlight display for easy reading powered by a rechargeable battery with included AC charger. The built-in printer allows immediate dissemination of data, and the non-thermal design means the paper will never fade.

For more information on available products from E Instruments visit them online or call 215-720-1136.

About E Instruments
E Instruments International manufactures and markets a complete range of innovative instrumentation solutions encompassing Combustion Gas Analyzers, Indoor Air Quality, Calibrators and Test & Measurement equipment's especially designed for the power, process, industrial, institutional, food, and HVAC markets. E Instruments Calibration Laboratories provide high quality calibration services in a prompt and timely fashion. E Instruments services include Gas Calibrations using EPA protocol gases and NIST Traceable Calibration services in our ISO17025 accredited laboratory. Customer Support and Applications expertise are fundamental to E Instruments' success.

For more information on E Instruments, visit http://www.e-inst.com/.
Media Relations Contact