Villa Home Inspections Now Offering Pre-Purchase Inspections in Bergen County This Spring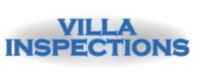 Closter, NJ -- (SBWire) -- 03/27/2014 --As new jobs and opportunities await in New York City, many families relocate to Bergen County, New Jersey. Buying a home is exciting, but knowing all outlets, appliances, wiring, and pipes are working before signing the dotted line will put the mind at ease. This spring, Villa Home Inspections is announcing their services for inspecting homes in Bergen County. It is important to know that a home or apartment is operating sufficiently to avoid unwanted repairs when trying to settle in.

Thorough in their services, the Bergen County home inspectors utilize years of experience to examine all areas of the home. As nationally certified residential inspectors, the professionals from Villa Home Inspections will look at all the complex components from structural to electrical to ventilation and roofing. This includes foundations, switches, ducts, interior (ceilings, floors, walls), plumbing systems, and chimneys.

A typical inspection takes a few hours to complete, and customers will be provided a report of any and all findings. Time depends on how old the home or condo is, also taking into account the area of land that the property encompasses. The home inspectors in Fort Lee follow all industry standards, complying with home inspection laws in New York and New Jersey.

It is important to know that the home is worth the investment before it's too late. When thinking about agreeing to terms on a house, Villa Home Inspections will provide a free quote for their valued clients. Quotes depend on the square feet of the house, and any additional features that the client requests to be inspected. Whether looking at a townhouse, condo, or newly constructed home, the company strives to provide its clients with peace of mind in their purchase. To hear more, or to contact Villa Home Inspections when planning to invest in a new Bergen County home, please call 201-927-3163.

About Villa Home Inspections
As trained and certified residential inspectors, clients of Villa Home Inspections will be serviced with the experience and knowledge of Robert Tirado. He works thoroughly and diligently to inform clients of the status of their home, answering any questions, and providing a detailed report. Members of The National Association of Home Inspectors (NAHI), as well as The American Society of Home Inspectors (ASHI), Villa Home Inspections educates on the various components of the home, avoiding conflict of interest with their unbiased reviews.

For more information, please visit http://www.villahomeinspections.com/.
Media Relations Contact