Edwina Harkin on the Effects of Legal Aid Cuts in Family Law
A year after the introduction of the Legal Aid, Sentencing and Punishment of Offenders Act 2012, Family Law Solicitor Edwina Harkin takes a look at the effects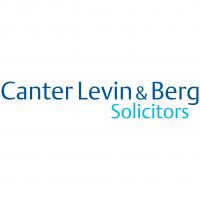 Liverpool, UK -- (SBWire) -- 04/10/2014 --The 1st of April this year marked the 1st anniversary of the most drastic changes to civil legal aid since its introduction back in 1949, as part of a plan to save £279million from its budget.

In order to make these savings, the government removed several areas of Family Law from the scope of legal aid. These included most private family cases (except those involving evidenced domestic violence, child abuse or abduction); welfare benefits; housing disputes (other than those involving serious disrepair, homelessness or anti-social behaviour); and education (except special needs cases).

At the time the cuts were announced, the then Justice Minister Jonathan Djanogly said the reforms would ensure 'we will continue to have one of the most generous legal aid systems in the world'. The minister's statement was accompanied by other assurances that there would be a range of options available to deal with legal issues without having to go to court.

The effects on Children

However, figures from the Children and Family Court Advisory and Support Service (Cafcass) appear to show that thousands of people who would previously have been able to claim legal aid assistance for help with a family dispute involving children now have to represent themselves during these difficult legal proceedings.

Before the introduction of the cuts, in 82% of family law disputes involving children at least one side had access to legal representation. But by December last year that figure had fallen to 58%, meaning that in over 4 in 10 family law cases involving children, neither side had access to an expert family lawyer.

The effects on victims of Domestic Abuse

There is also evidence that many victims of domestic abuse are missing out on legal support as their case no longer meets the strict criteria set out by the Legal Aid Agency.

Women's rights groups published a report showing 47% of the 117 domestic abuse victims they surveyed took no action in relation to their family problem as a result of not being able to apply for legal aid. This potentially means that, across the country, many people more people than previously are forced remain in abusive relationships.

What do Family Law Solicitors think about the cuts?

Edwina Harkin, a Family Law Solicitor at Canter Levin & Berg Solicitors, has experienced at first hand the effects that the cuts to legal aid for family legal matters have had on her client's ability to access legal advice from a qualified solicitor:

"The dismantling of Legal Aid has had a devastating impact on Family Law over the last year.

Many people, including some of the poorest and most vulnerable who are involved in family law cases that would have previously been resolved through negotiation are now finding themselves resolving these matters in court.

The court room environment can lead to increased animosity and litigation, which is often the last thing that people in these situations want. But this is an unfortunate effect of the restriction on the availability of legal advice for those who cannot afford to pay for it themselves."

It is important to note that whilst there have been dramatic cuts to legal aid which has limited its availability in Family Law cases, it is still available in limited circumstances, for example cases involving domestic violence and Public Law Proceedings.

About Canter Levin & Berg - Family Law Solicitors in Liverpool
If you need advice about a Family Law issue, call the Family Law team at Canter Levin & Berg Solicitors on 0151 239 1000. Our Liverpool Solicitors will assess your case and provide advice on you whether you are eligible for legal aid support for your case. If you are not eligible, our solicitors will be able to explain the funding options available to allow you to receive affordable, independent legal advice.
Media Relations Contact