Dr. Christy and Dr. Balsis Explain How Improving One's Smile Improves the First Impression You Present when Meeting Others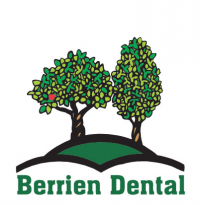 Berrien Springs, MI -- (SBWire) -- 04/25/2014 --It's no secret that within seconds after seeing another person's photo or face, almost all people have already made initial judgements about some very basic and important personal traits of that individual. It's not fair, but it is reality. Based on an individual's eyes, eyebrows, hair, ears, facial structure and especially the smile, they have ranked that individual on a number of scales:

- smart / stupid
- rich / poor
- attractive / unattractive
- healthy / sickly
- desirable / repulsive
- a possible friend / a definite person to avoid
- aware of self appearance / clueless

And, once these impressions are formed, psychologists have found that turning them around from negative to positive, or vice versa, can be a difficult task.

Using esthetic dentistry, Berrien Dental has the technology and techniques to create a smile that can change the first impression that people form. Using cosmetic dental advancements, they create a smile that can make those people that a patient meets immediately think more highly of them. Nature-mimicking restorations such as bonded natural-looking fillings, porcelain crowns and veneers look, feel and function like a patient's own teeth.

Within an independent study, it was found: When asked, "What exactly is the first thing you observe in someone's smile?" The most common responses according to Dr. Eric Balsis were, "A straight smile, brightness and color of teeth and cleanliness of teeth." Other answers were sincerity of smile, missing teeth and the glossiness of a smile.

Then respondents were asked, "What would you most want to improve about your own smile?" The most common answer was: "Brighter and whiter teeth." Then when asked, "What types of things do you believe make a smile less attractive?" The most common replies Dr. Balsis remarked were, "Discolored, yellow or stained teeth, missing teeth and crooked teeth. Other comments were decaying teeth, cavities and spaces and gaps in teeth."

"According to a study completed by the AACD, practically all Americans (98.7%) feel a smile is a crucial social asset and 97% of adult men and women think a wonderful smile makes a person more desirable to the opposite sex," notes Dr. Christy.

Changing a smile changes a person's entire appearance and impacts day-to-day interactions. That's why it's so important that patients are equal partners in all of the decisions about a smile makeover.

Berrien Dental can restore a beautiful, youthful look to almost anyone's appearance, remove gaps and spaces between teeth, use all porcelain restorations to replace old "dark" dentistry and many other smile enhancing treatments.

About Dr. Todd Christy and Dr. Eric Balsis
Dr. Christy takes advanced dental courses regularly. He also belongs to numerous dental professional organizations. Dr. Balsis enjoys all aspects of general dentistry, with a special interest in fixed and removable partials and dentures and the use of dental implants. Call for a smile consultation at (269) 471-4055.
Media Relations Contact