An Introduction to Mortgage Audit Corp for Foreclosure Prevention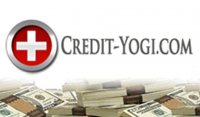 Phoenix, AZ -- (SBWire) -- 05/06/2014 --Most folks have heard of the government-sponsored foreclosure prevention programs, but they might not be familiar with how to get word of their status in days rather than months. Welcome to Mortgage Audit Corp. When a homeowner applies for aid through any of the mortgage loan modification services, they may have to wait several months to receive a response. Here is what Mortgage Audit Corp (MAC) & its partner Credit-yogi.com can do to help speed up the process:

-Lenders & MAC
-Free Initial Consultation
-No Need, No Case
-Referrals to Other Monetary Agents

Mortgage Audit Corp & Lenders

The truth about banks is that they would much rather work to push a foreclosure process forward. Because the mortgages they approve are insured, there's no reason for them to prevent a foreclosure. When a foreclosure goes through, lenders actually benefit. However, because Mortgage Audit Corp is not affiliated with any mortgage modification firms, it can do a thorough financial analysis and research the best options for one's situation without bias.

Complementary Conference

Trying to figure out which loan modification company will look out for a consumer's best interests can be difficult. That's why Credit-yogi.com, through Mortgage Audit Corp, provides all website visitors with a free, in-depth consultation. There are no up-front costs; only after a contract is signed will there be reasonable fees. During this initial conference, MAC will supply an individual with knowledge of which program(s) he qualifies for, and will even help with any questions he has.

No Case Unless Necessary

Credit-yogi.com and Mortgage Audit Corp are proud of their well-earned reputation for not accepting a case unless the individual is truly in need of their services. This cannot be said of some of the best loan modification companies out there, which often take a person's even if he does not need their help. This is a deceitful way for these businesses to make money off of struggling homeowners, and MAC would never be a party to such sneakiness.

Courtesy Referrals if Required

Once in a while, Mortgage Audit Corp cannot help the person who is asking for their assistance. As infrequently as that happens, MAC will refer the individual to one of the top home loan modification companies. They do not do this lightly; it must be impossible for them to provide the right kind of aid to their customer before taking this step. However, if this is the best way to serve their consumers, they'll do it. Remember, too, that MAC will provide a person with a listing of every foreclosure prevention program he is eligible – at no cost. Simply log on to Credit-yogi.com to find out what is necessary for one to do so he qualifies for each assistance program.

About Credit-yogi.com
Credit-yogi.com was created in 1999 with one goal – to give consumers the fastest, most accurate answers possible to their fiscal inquiries. To this day, this user-friendly website is consistently achieving this aim. For a free preliminary consultation, dial 866-964-9644.
Media Relations Contact