Bitcoin ATMs and the Revolution of the Online Payment Systems
Good news for bitcoin users and traders..Robocoin, the Las Vegas-based company who launched the world's first bitcoin ATM is now up to introduce the "fastest means to send cash worldwide" via sending funds to phone numbers!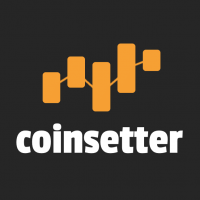 New York, NY -- (SBWire) -- 05/06/2014 --The enhancement of Robocoin's network of machines would be capable to store, access, and transfer bitcoins from any ATM or Robocoin's "branch" in a blink of an eye without the need for the users to wait for the verification on the the public ledger of transactions in the cryptocurrency. Withdrawals in cash from bitcoin assets can also be made via these machines.

Revolutionizing Online Payment Systems

Silcion Valley Entrepreneurs admitted to Wall Street that bitcoin is something that would revolutionize online payment systems providing a better payment option for consumers as bitcoin enthusiasts devise way on building a method where money could securely move over the world wide web at much lower costs as compared to remittances, wire transfers, and bank debits. Through this system, bitcoin users will be able to transfer money to other people with the use of a phone number instead of a bitcoin address.

Eliminating costs created by middlemen (cost to process bitcoin payment is only at 1% as compared to the 3% or more transaction fees that are incurred by merchants to take credit card or debit card payments) would be one on the benefits of the this bitcoin innovation. This new bitcoin system would certainly be preferred by online merchants and consumers alike.

Security Concerns

How secure against fraud are these bitcoin ATMs? CEO of Robocoin stated that "No longer do customers have to worry about private keys and public addresses. With the Robocoin Bank, customers deposit into their Robocoin Account and send money between phone numbers, not public keys, which will yield incredible network effects." The Robocoin ATMs have three ways of validating users – the user's username in the form of a phone number, the PIN, and the palm-vein scans (making it more secure against fraudulent activities).

Bitcoin as a Volatile Currency

Despite volatility in bitcoin prices, more and more businesses, especially online merchants are accepting this so-called cryptocurrency as one of their payment options. Cynics defy the instability of bitcoins as it is projected to wipe out cost savings in the long run defeating the goal of a cheaper system.

Bitcoin currency exists as a software and is not supported by any banking organization. While some think that it would still be difficult for this new technology to beat the system that online payment systems like Mastercard and Visa have achieved over time, they still do not dismiss the fact that the rise of bitcoins and the advancement in its technology will still put pressure on bigger financial institutions to develop more modern payment schemes.

Currently, Robocoin has 13 bitcoin ATMs functioning across Europe, Asia, London, and North America. In 2013, they made a big leap in installing the world's first bitcoin ATM in a Canada's coffee shop.

About Coinsetter
Coinsetter is a secure Bitcoin trading platform with tools for serious forex traders. We enable you to access the best prices from major exchanges and boost your trading on our platform built by Wall Street professionals. Whether you're new to Bitcoin or looking for a more reliable and user-friendly platform, Coinsetter is the trading solution for you.
Media Relations Contact