What to Consider in Choosing the Right Bankruptcy Attorney in Arizona
Every business big or small has its ups and downs. The worst part is that when the business hits rock bottom and can no longer recover. That's it, the business is done. The business can no longer generate enough funds to pay the debts. Broke. Needless to say, it is now time to consider bankruptcy.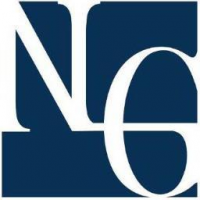 Chandler, AZ -- (SBWire) -- 05/08/2014 --It really is a hassle receiving bills from debts that doesn't seem to end. The bankruptcy process however may present difficulties whether for a personal application or on behalf of an individual or a private entity. Filing a bankruptcy is a tricky process and this may get even more complicated if you one fails to seek legal advice. Anyone going through this would end up paying a larger amount when a mistake is committed in doing the process, this amount may be larger than what one originally owes.

Don't hesitate to call a bankruptcy attorney when caught in this predicament. But who is the best one for this? The ones advertised in radio and TV? Print ads? Or perhaps the one who can be discretely search donline? None of these is a bad choice. Practically, bankruptcy attorneys in Arizona are easy to find, choosing the "one" all comes down to the lawyer's competitiveness and professionalism.

Expounded below are the qualities that a bankruptcy attorney should possess.

Personality, competitiveness and professionalism matter. And – just like anybody else – a lawyer who is well established and has lots of exposure on ads may fall short in person. Nothing speaks the lawyer's credibility louder than his portfolio and track record.

Logical thinking is what a bankruptcy attorney should also possess. A complete cancellation of eligible debts (Chapter 7) is not always a good resort to deal with the financial difficulties. If there are other options, an ethical lawyer will present and discuss this in detail. The lawyer may present a court-supervised arrangement on paying debts (Chapter 13) if the client has a sufficient income to cover the liabilities. Upon hearing and understanding the options that have been laid out in the table, it is now time to choose which way to proceed. This prevents the client from regretting the decision to file bankruptcy.

The lawyer should be passionate about the craft and the whole process. It takes passion and years of experience to be well versed in bankruptcy law. It's not bad to ask why they are on this field. Lawyers do know for a fact that answering this question helps a client decide on why they should be chosen.

A lawyer should be open-minded and is a good listener. Without a doubt, declaring bankruptcy is a hard and painful decision to make for sometimes, this involves heavy emotions. The bankruptcy lawyer needs to understand the client's situation and not be arrogant about it just because he has the credentials to back it up. He needs to show empathy and interest on the concerns of the client and ask probing questions that are sometimes difficult for him to understand the situation in depth.

Lastly, the lawyer's fee should commensurate the service he delivered. Not because they help clients not to pay the creditor doesn't mean their service is free. The price depends on the complexity of the case and the location where the client resides. In general, the price ranges from $800 to $2500 and this covers the whole process. The bankruptcy attorney should make it a point that he justifies the cost that he will charge his client for him to establish customer loyalty and referrals.

Once a good bankruptcy attorney with the ideal mix of the above character, experience and cost has been identified, one is all set. Clients would be at ease and chances are, they will win the case. They will be back on track in no time

About Nielsen Law Group
At Nielsen Law Group, their mission is simple. They provide uniquely proactive, practical and personal service to every client. They use a wide range of legal knowledge and services to assist individuals, families and businesses in Arizona and California find resolution to their legal, tax and business issues. Their personal approach and affordable fees have allowed them to build long standing relationships with their clients built on commitment and integrity.
Media Relations Contact