TelcoDepot.com Announces 40% off All Tailored Phone Systems for Small Business
Phone systems provider TelcoDepot.com announces a discount on its scalable phone systems for small businesses. The company offers 40% off all tailored phone systems, including the popular Xblue X16 and X50.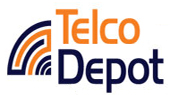 New York, NY -- (SBWire) -- 05/08/2014 --Phone Systems expert TelcoDepot.com announces a 40% discount on all scalable phone systems for small and medium-sized businesses. The promotion includes the popular Xblue X16 and X50 phone systems, which can easily accommodate from 16 to 24 users.

TelcoDepot.com is used to provide custom products to meet specific business needs. According to them, finding the right equipment is the first step towards a completely personalized communication tool. "A strategy that many small offices require to make the smartest use of a limited budget", said a spokesperson from the company.

Two of the most popular products the company offers are the Xblue X16 and Xblue X50. Both available as a cost-effective bundle, as well as the option of a 3 year warranty. The Xblue X16 Bundle suits a small company of up to 16 workstations (customizable options include line expansions and AC surge suppressors).

The Xblue X50, however, supports up to 24 VoIP phones and it's ideal for a medium-sized business. Both X16 and X50 systems come pre-programmed for easier installation. And basic business phone features (like auto attendant or call routing) can be set by the administrator or directly through the navigation menu.

Another highlight of the telecom expert's promotion is the standard upgrade package for an extended 3 year warranty. The upgrade includes 1 year of unlimited priority tech support, 3 year limited product warranty, pre-programming services, and same day shipping as long as orders are in before 2:00 PM EST.

TelcoDepot.com is a leading scalable phone systems provider from the New York area. They specialize in offering personalized phone systems for businesses of any size. Buyers can customize their orders using the company website, or by calling 1.800.390.1200.

About Telco Depot
Telco Depot is a leading supplier of quality business telephone systems, business VoIP service, VoIP phones, phone headset equipment, video surveillance systems, voice & data cabling solutions, conference phone solutions and Microsoft Response Point Systems. The company's top priority is to help its clients make informed decisions based on their specific small business phone system needs by providing experience and expertise and guiding them in selecting the best phone systems for their businesses. Telco Depot ensures that their phone systems are fully scalable, affordable priced, and provide the highest value for their clients.
Media Relations Contact