Government Figures Reveal Number of Whiplash Claims Decreasing
Despite news coverage to the contrary, official government statistics indicate a year-on-year fall in the number of people claiming compensation for whiplash injuries.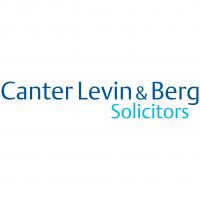 Liverpool, UK -- (SBWire) -- 05/09/2014 --Given the number of times whiplash claims are mentioned in the media, you'd be forgiven for thinking that these kinds of road accident compensation claims are undergoing a rapid growth at the moment.

However, as figures from the Government's own Compensation Recovery Unit (CRU) show, whiplash claims, and road accident claims in general, have actually decreased over the past 3 years.

The Compensation Recovery Unit is run by the Department for Work and Pensions and is responsible for calculating how any compensation a person receives as the result of a successful accident claim will affect the benefits they are entitled to.

For over 20 years, the CRU has been publishing details of the number and types of claims it has been notified about by insurance companies, who must notify the CRU whenever they receive a compensation claim. As these notifications are compulsory for insurers, the CRU statistics are therefore some of the most accurate available when it comes to assessing the total number of whiplash claims each year.

What these stats reveal is a decline in the number of reported whiplash claims over the past 3 years, with a decline from 571,111 of these claims in 2010/11 dropping slightly to 547,405 claims in 2011/12 and falling below 500,000 last year, 2012/13, when 488,281 claims were recorded.

The figures for whiplash type injuries reflect a decline in the overall number of motor accident claims reported to the CRU, which fell from 828,489 in 2011/12 to 772,843 in 2013/14.

About Whiplsh Accident Claims at Canter Levin & Berg
At Canter Levin & Berg, our road accident solicitors work on behalf of genuine accident victims, including those who have suffered whiplash, or related injuries. Commenting on the latest figures from the CRU, and on the misrepresentation of whiplash claims and motor accident claims in general in the media, solicitor Ian Troop said:

"For some time now we have heard both insurance companies and the Justice Minister painting a picture of grasping and unscrupulous Claimants driving an 'epidemic' of whiplash claims. The government's own statistics, however, give the lie to these claims – whiplash, and indeed injuries arising out of road accidents generally, are in fact falling, and at a significant rate (nearly 10% according to the latest available annual figures). Whether the insurers and Mr Grayling now come out and welcome this is another matter."
Media Relations Contact