Tax Relief Advocacy: Why We Need a Tax Attorney to Address Our Taxation Woes
Who do we go to concerning taxation woes? Nielsen Law Group Arizona Tax Attorneys give the best solution for this.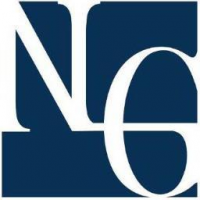 Chandler, AZ -- (SBWire) -- 05/29/2014 --Now that the tax season is totally over, taxpayers now has the time to search for the best Tax Attorneys who can aid them for the next tax season. According to William Perez, a Tax Professional since 2004, there are several reasons why one should need the best Tax Attorneys: 1 – If an individual is starting a business and would need legal assistance in the structure and legal treatment of the new company. 2 – If an individual will be engaging in International Business and would need assistance in legal contracts, treatment of tax and other legal matters. 3 – If an individual wants to file a lawsuit against IRS (Internal Revenue Service). 4 – If an individual is in need of an independent re-examination of a Tax case before the US Court. 5 – If an individual is under investigation by the IRS and 6 – If an individual has committed a fraudulent taxation act and would need privilege protection.

Finding an Attorney is another burdensome process. One should not only hire just an Attorney, but one who specializes and has expertise on Tax Law. One must put in mind that he must also benefit from the Attorney's deep technical expertise, innovative presentation and inventive negotiation skills before the hiring process.

There are a lot of factors an individual needs to consider in hiring a Tax Attorney. Compared to Enrolled Agents and CPA's, a Tax Attorney has a lot of knowledge, expertise and proper training in providing the best resolution to each Taxpayer's legal woes. One such firm who specializes in Legal Taxations is the Nielsen Law Group in Arizona. The firm had the finest and well-trained Arizona Tax Attorneys an individual with at Tax issue can ask for. The firm is known in the State of Arizona to cater and provide legal advice and offer tax relief advocacy to their clients. Arizona Tax Attorneys from the Nielsen Law Group have gone through extensive training to aid each client professionally and strategically. A lot of benefits can be driven from Nielsen Law Group Tax Attorneys such as legal assistance in planning estate matters, specialized process for filing an estate tax return, representing and analysing contracts for International Business and others. These individuals has the best negotiation and presentation skills one needs in representing Tax Cases. They are packed with experiences which will definitely assist an individual in resolving his tax issues. Their insights and interactions will promote better representation in dealing with IRS personnel and management and tax disputes.

So when the next Tax Season begins, you know you can count on Arizona Tax Attorneys from Nielsen Law Group who provides personal and professional assistance at its finest.

About Nielsen Law Group
At Nielsen Law Group, their mission is simple. They provide uniquely proactive, practical and personal service to every client. They use a wide range of legal knowledge and services to assist individuals, families and businesses in Arizona and California find resolution to their legal, tax and business issues. Their personal approach and affordable fees have allowed them to build long standing relationships with their clients built on commitment and integrity.
Media Relations Contact