GRM3 Rare Gene Variant: Could It Be the Next Big Thing in Resolving Alcohol Addiction?
In a study conducted by the University College London, a rare gene variant called GRM3 which stimulates alcohol addiction, could lead to the discovery of a new cure for alcohol dependency.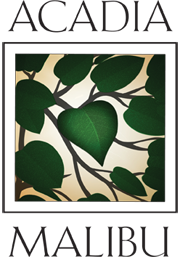 Malibu, CA -- (SBWire) -- 07/29/2014 --Approximately one out of every 200 people has a rare gene variant called GRM3 that spurs alcohol addiction which accounts to more than 18 million Americans who are alcohol dependent. This is what the study conducted by the researchers from the University College London found out. According to the published study in one of the issues of Psychiatric Genetics, the said rare gene develops the likelihood of developing alcohol addiction, schizophrenia, and bipolar disorder.

In the said study by UCL, 6,280 participants were diagnosed. About 79% of these participants were observed to have one of the three disorders (alcohol addiction, schizophrenia, bipolar disorder). The other 21% were found to be medically healthy. Based on the findings of this study, the gene GRM3 was merely the one that has a precise mutation observed accountable for the disorder, despite the 108 varied locations associated with schizophrenia.

Benefit of the Study

This study would definitely lead to a breakthrough in discovering new methods of curing alcohol abuse disorders. Most of the treatments being used today to reverse the effects of alcohol dependency are focused on the activity of dopamine, a chemical that allows transmission of signals between the brain cells. The same chemical also heightens feelings of motivation , reward, and bliss. While additional intake of alcohol increases dopamine levels, abrupt withdrawal from it can cause to a quick fall in the production of dopamine as well.

Some people who have had harrowing life experiences or other cases of dejection are triggered to abuse alcohol. While this may seem to be the root cause where most of the treatments are based on, identifying the best treatment for this genetic component would better help in understanding other fundamental sources of the addiction.

While experts are working on the "next big thing" in resolving alcohol addiction, the other best step to take to resolve alcohol abuse is by enrolling in Acadia Malibu's treatment plans. With Acadia Malibu, the chances of the patients' recovery increase dramatically upon participation in long term treatment.

About Acadia Malibu
The mission of Acadia Malibu is to provide unique, high quality drug and alcohol treatment services at every step along the continuum of care. They have decades of combined experience working with clients, from the initial 'Crisis Intervention,' all the way through to aftercare and alumni services. Acadia is licensed in Malibu to provide care for those suffering from dual-diagnoses, and our staff is very experienced in treating co-occurring disorders. Acadia Malibu stands by their commitment to provide a special and innovative treatment experience, and to tailor an individualized care plan for each of their clients.

Acadia Malibu has created a community-based, long-term Acadia rehab treatment model. Our flexible model allows us to create ways of making treatment affordable to most families. We shepherd clients through the treatment process by helping them to integrate themselves into the fabric of our community, and even more importantly, by focusing on what their lives are going to look like post-treatment. Most treatment professionals have admitted that the old 30-day model is not working. Affordable, long-term, community-based care that really works is the future of drug and alcohol treatment … And this is what we are committed to providing each of our clients and their families with.
Media Relations Contact