HunterdonHispanos.org Launches Itself, Provides Information on Hispanic Charity Organizations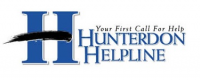 Hunterdon Country, NJ -- (SBWire) -- 08/29/2014 --HunterdonHispanos.org, a website dedicated in sharing information and latest news on various Hispanic charity organizations in U.S.A and Latin America, has recently launched itself and has already gained wide attention for its articles which share the historical relevance of Hispanic heritage in North America.

The article informs that the U.S.A. has many Hispanic roots and that the community which is often looked upon as immigrated individuals actually have ancestry that is present before the formation of the country. Giving reference to states such as Colorado, Nevada, Montana, Florida and California the articles on the website share how these states were part of what was called New Spain and that after the U.S.A was created certain regions of New Spain went under Mexico while the rest remained in the country.

The site, www.hunterdonhispanos.org, is named after the non-profit organization Hunterdon Hispanos, which is now under Hunterdon Helpline since 2012, to help the Hispanic community access additional information about the popular NPO which provides key assistance via its various departments such as Advocacy, English as a second language courses, technology training, cultural outreach and other direct services.

Hunter Hispanos was also praised for its famous "La Voz" newsletter, still in circulation by the Hunterdon Helpline, which offers latest news & happenings in the Hispanic community and often provides important information regarding the non-profit services offered by Hunter Hispanos and other numerous charity organizations. The blog section of the website HunterdonHispanos.org also has plans to provide a complete database of Hispanic charity organizations within the U.S. and Latin America.

The team behind the website announced that their goal is similar to other Hispanic non-profit agencies i.e. to uplift the Hispanic community, promote well-being amongst the underprivileged Hispanic section in the Americas and promote Hispanic culture everywhere.

About HunterdonHispanos.org
HunterdonHispanos.org is a recently launched website dedicated in sharing information about the popular Hispanic non-profit agency the Hunterdon Hispanos which has been under Hunterdon Helpline since 2012. The website is focused on sharing - historical relevance of the Hispanic heritage within North America, progress & setbacks in the current Hispanic communities in the U.S. and latest news on key functions of the Hunterdon Hispanos under the Hunterdon Helpline i.e. legal services, food security, English as second language learning, cultural expression and community building.

For more information about Hunterdon Hispanos & Hunterdon Helpline, or to schedule a meeting or interview with founders of hunterdonhispanos.org, please email to info@hunterdonhispanos.org.
Media Relations Contact