Seeking the Help of a Tax Debt Attorney: A Must to Prevent Debts from Taking over One's Life
When a taxpayer finds out that he is facing tax debt issues, he may instantly feel overwhelmed. Undergoing through these issues is very stressful, when the debts are piled and may seem like it's impossible to pay. There are instances that a taxpayer loses all his assets just to pay the declared amount he owed, in worst cases, loses his sanity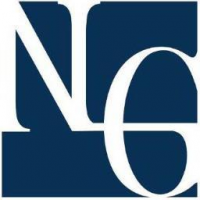 Chandler, AZ -- (SBWire) -- 09/22/2014 --When a taxpayer finds out that he is facing tax debt issues, he may instantly feel overwhelmed. Undergoing through these issues is very stressful, when the debts are piled and may seem like it's impossible to pay. There are instances that a taxpayer loses all his assets just to pay the declared amount he owed, in worst cases, loses his sanity. One cannot simply escape his tax debt issues with the IRS. The IRS will do whatever it takes to get what they are owed.

Dealing with the IRS alone can be so confusing and nerve-racking. A taxpayer may not deeply comprehend the intricacies of his tax issues, with the aid of an Arizona tax attorney this can all be cleared enabling the taxpayer to fully understand the predicament he is in. Employing a tax attorney eliminates the need for the tax payer to face the IRS all by himself and the emotional stress that comes with it and more likely than not, the tax attorney will take over all direct contact with the IRS giving the taxpayer the time for him to still make a living. For the tax debt resolution to be successful, the taxpayer should provide all the necessary information. Afterwards, the attorney will then contact the IRS to verify the information. If ever it is proven that there has been some discrepancies, and it is proven that the taxpayer really owe the declared amount, the attorney will find a way to reduce or eliminate the fees and penalties.

No one wants his life to be ruined by tax debt, especially when there's help available – the help from a tax debt attorney. An Arizona debt attorney can work out a way to settle the issue with the IRS and come up with a payment plan that's convenient to the taxpayer for him to fulfill his obligation. Also, a tax lawyer is able to help taxpayers get rid of wage garnishments and other collection actions.

There cases that the aid of a tax debt attorney is not necessary, these are the cases where the debt is manageable. For more severe and complex cases, it's wise to seek the help of the professional. Taxpayers need not fret if they are not capable of hiring a tax lawyer, for they may be eligible for a tax relief clinic. These clinics are financially supported by the Taxpayer Advocate Program. Every state has these programs available and they can be found by visiting the state's official website. These clinics are open to taxpayers with qualifying incomes. The fees for services are either be completely waived or offered at a discounted price.

About Nielsen Law Group
At Nielsen Law Group, our mission is simple – we provide uniquely proactive, practical and personal service to every client. We use a wide range of legal knowledge and services to assist individuals, families and businesses in Arizona and California find resolution to their legal, tax and business issues. Our personal approach and affordable fees have allowed us to build long standing relationships with our clients built on commitment and integrity.
Media Relations Contact