The 'Borgnine Group' Mate and Emmy Nominated TV Actor, Rebecca Corry, Appreciated the Xocai Dark Chocolate Golden Nugget and Endorses It Flavor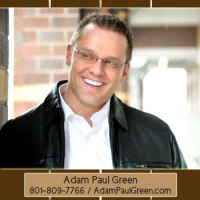 Reno, NV -- (SBWire) -- 11/13/2014 --As the category creator and world leader in healthy chocolate, the true vision of Xoçai is to transform and improve individual lives worldwide through its exclusive and healthy chocolate products. One such unique element is XoVita™, a proprietary high-antioxidant blend of cacao, açaí berries and blueberries, an ingredient combination exclusive to Xoçai. This proprietary and exclusive high-antioxidant blend is utilized in all of Xoçai products and provides a wide-ranging class of nutrients, vitamins and health benefits. XoVita™ consistently contributes to the findings that all of Xocai's products contain the highest ORAC (antioxidant-measuring test) and flavonoid rich products available today. (mxicorp.com/xovita/)

mxicorp.com/products/chocolate.php, mxicorp.com/healthychocolate, mxicorp.com/thewholestory

The Borgnine Celebrity Gala:  The Borgnine Primetime-Emmy Event hosts current Emmy nominees at their annual gifting event in addition to past nominees and winners.  Borgnine Group only accepts the best-of-the-best sponsors.  Borgnine has wonderful celebrities from all facets of the entertainment industry who come to the events knowing that they will be seeing and receiving all kinds of exciting products.  Some of the companies who have been a part of our events are:  MXI Corp, Xocai Healthy Chocolate & XO-Lifestyle-Worldwide.

The daughter of Oscar-winning actor, Ernest Borgnine, Nancee Borgnine grew up in the world of motion pictures and television.  Starting out as an actor's agent managing the careers of over 150 performers, Nancee soon worked as a film producer, casting director and production manager.  She has utilized her extensive background as an entrepreneur and Hollywood insider to produce special events and celebrity-gifting suites that enable companies of all sizes to put their products into the hands of today's hottest stars.

Some the notable celebrities who attend the the Borgnine Emmy Event include Emmy nominees:  Joe Mantagena (Criminal Minds), Hector Elizondo (Last Man Standing, Pretty Woman), Gage Golightly (Teen Wolf), Julie Bowen, Ashley Argota (Nickelodeon), Emmy nominated Tony Dennison, Emmy Winner Ed Asner, Monica Potter, in addition to members of the cast of Big Bang Theory, Agents of S.H.I.E.L.D., Modern Family, Criminal Minds, Parenthood, The Middle, Burn Notice, The Goldbergs, etc.

Anveline Rose Troy XO
https://www.youtube.com/watch?v=Mjewu53XKTo

The 'Borgnine Group' Mate and Emmy Nominated TV Actor, Rebecca Corry, Appreciated the Xocai Dark Chocolate Golden Nugget and Endorses it Flavor

Amazingly, chocolate appears to be a perfect vehicle for helping probiotic organisms reach their destination. As a result, Xoçaí has developed XoBiotic Squares, the first healthy dark chocolate product that also contains functional levels of probiotic organisms. These probiotics help create optimal floral balance in the intestinal tract and are necessary for optimal digestion, nutrient absorption and immune function. - Xoçaí's industry-leading healthy chocolate - 1 billion organisms of Lactobacillus helveticus and Bifidobacterium longum - 1 Xoçaí's proprietary XoVita, a high-antioxidant blend of cacao, acai and blueberries - Antioxidant-rich, high in flavanols.

Benefits include: - Encourages proper probiotic balance in the intestine - Xoçaí chocolate Increases survivability of probiotics - Promotes healthy digestive function and immune activity. Features include: - The first probiotic-rich, healthy chocolate product available - Vegetarian-friendly - Easy way to consume high-antioxidant diet.

http://xocai.xocaistore.com/index.php/xocair-xobiotic-squarestm.html?external_id=1030&OwnerID=1030

During Nancee Borgnine's years in production, she branched out and created a beverage – "Borgnine's Coffee Soda" – which found its way to retail shelves around the globe.  It was in the manufacture and production of her Coffee Soda product that Nancee Borgnine entered the world of public relations and marketing – singlehandedly managing all aspects of bringing her product to the public. 

MXI Corp (AKA: Xocai) has set 'MLM sales records' because of their experienced field leadership which include: Jeremy Reynolds (Utah), Jeanette Brooks (Nevada), Adam Green (Utah), Derrick Winkel (California), Paul Engemann (Utah), Connie Holstein (California), Felix Gudino (Washington), Ruth & Sherm Smith (Indiana), Caroline & Butch Swaby (Tennessee), Glen Overton (Utah), Martin Brooks (Nevada), Overton (MLM UT), Mike & Dana Alsop (Indiana), Bob Stuhr (California) Joe Arredondo (California), Joe Duncan (Reno), Derek Lamb (UT), Joyce Kleinman (Utah), Diana McCalla (CA), Kaye Wing (CA), Brad Stewart (Utah), Darrell Eyre (UT) and many other notable 'Global Partners' from around the world.
http://www.businessforhome.org/2014/07/xocai-updates-company-name-to-xo-lifestyles-worldwide/

About MXI CORP
MXI is a high antioxidant, healthy, dark chocolate based 'Network Marketing' company. As a notable 'Direct Sales' company, our focus is to create financial, wealth and time freedom for our distributors. "Xocai pays the most upfront-commissions in the MLM industry," says top earning Ambassador, Adam Green.
Media Relations Contact