Alan Fox, Bestselling Author of "People Tools for Business" Joined Linzi Levinson, Host of "Illuminating Now" to Discuss His Latest Book on VoiceAmerica.com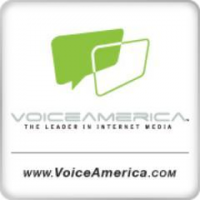 Phoenix, AZ -- (SBWire) -- 10/31/2014 --PHOENIX – Voice America Talk Radio Network, Internet broadcasting pioneer, producing and syndicating online audio and video, today announced that nationally acclaimed bestselling author Alan Fox joined Linzi Levinson, host of "Illuminating Now,", to share life and business strategies of how to live a rewarding life and stay happy in business. Mr. Fox is a great story teller with a pragmatist's view of the world. Ms. Levinson added her experiences. Alan Fox even took one of Linzi's stories heard on the show back in April and included her name, the show and the story as one of his 50 strategies in his latest book. Mark your calendar for a great hour of listening.

ALAN FOX has enjoyed a number of lifetimes during the past seventy-two years. He has university degrees in accounting, law, education, and professional writing.

He has been employed as a Tax Supervisor for a national CPA firm, established his own law firm, and founded a commercial real estate company in 1968 that now owns and manages more than seventy major income-producing properties in eleven states. Fox is the founder, editor, and publisher of Rattle, one of the most respected literary magazines in the United States, and he sits on the board of directors of several non-profit foundations. "People Tools For Business" is the growth and expansion of his experience in accounting, law, real estate, poetry, three marriages, and raising six children, two step children, and one foster child. He is endorsed by Bill Cosby, and the CEO of Zappos, Inc. as well as the CEO of Abacus.

"Illuminating Now" airs live on Wednesdays at 12noon Pacific, 2pm Central, and 3pm Eastern on The VoiceAmerica Variety Channel. To access the show, log on at http://www.voiceamericavariety.com. All shows will be available in Illuminating Now's Content Library on The VoiceAmerica Variety Channel for on-demand and pod cast download, http://www.voiceamericavariety.com

About Linzi Levinson
Linzi has a Master's Degree in Counseling Psychology - specialization in Transpersonal Psychology, she is a CERTIFIED RELATIONSHIP SPECIALIST acknowledged by the American Psychotherapy Association, and certified in conflict resolution and mediation, awarded at Pepperdine School of Law. She is also certified through the National Institute of Health - Protecting Human Rights through the process of Psychological Research, Testing and Analysis. She has 5000 hours dedicated as an MFTI, and has built her Private Practice Coaching clientele up through the past 7years. She is also certified as a Franchise Broker, and Business Consultant and Coach. She has spoken on Enneagram Panels for years, and has passionately accomplished her way to the half way completion mark of a PhD program.

About VoiceAmerica
VoiceAmerica.com is the world leader in online media broadcasting and the largest producer and distributor of live internet based talk radio , delivering over 300 hours of programming weekly on its VoiceAmerica™ talk radio Network (http://www.voiceamerica.com). Broadcasting to seven niche community based channels: its flagship VoiceAmerica™ Variety Channel, VoiceAmerica™ Health & Wellness Channel, VoiceAmerica™ Business Channel, VoiceAmerica Sports, 7th Wave Channel, Empowerment, and VoiceAmerica Kids Channel. VoiceAmerica.com is one of the pioneers in internet broadcasting, producing and syndicating online Live and on-demand talk radio, offering an innovative, effective and comprehensive digital broadcast platform. Digital Publishing through its 15 years of broadcast and media experience along with our seasoned staff of Executive Producers, Production and Host Services Group, VoiceAmerica.com provides an internet radio platform for new, emerging and veteran media personalities to expand and monetize their business and brand in an online digital medium.
Media Relations Contact