Videorank.guru by Vitarank Is Soon to Release Video Creation and Submission API
A piece of advice to businesses and online marketers: Never let the value of an online video content material just sit on the table.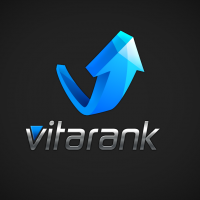 Atlanta, GA -- (SBWire) -- 11/06/2014 --Videorank.guru by Vitarank is soon to release video creation and submission API. These videos will effortlessly integrate SEO video campaigns right from one's applications. This is a first of its kind video creation, distribution, and management software we definitely cannot find anywhere else. Using some statistics from Forrester Research, comScore.com, and eMarketer which were published just recently, Videorank.guru is set to capitalize on the intensity on the use of videos as effective tools for online marketing.

The wonders video marketing do to businesses – big or small – cannot be ignored. Here are some interesting facts that should convince brands, marketers, or anyone struggling to improve his business' or organization's marketing campaigns to shift to the use of video content materials for online marketing:

- Dr. James McQuivey from Forrester Research said that one minute of video is equivalent to 1.8 million words. Undoubtedly, video content is swiftly replacing written content.
- eMarketer.com reported that about 76% of online audience (approximately 200 million people) will be shifting to the use of online videos on a regular basis by 2015. Interestingly, the power of the video helps people more as almost everyone in the world thinks visually.
- As reported by comScore.com, over the course of a month, 45.4% on internet users view at least one video online, with 32.2 videos that can be seen by an average user per month. Excited to achieve conversions out of these numbers?
- There are about 100 million internet users who watch online videos daily. Reasons for watching? Intrigued by viral videos, the need to know how to do something or how to make something better, or the need to purchase something or subscribe to something online.
- A whopping 90% of people who shop online at major retailers' websites make use of online videos and these videos assist them in making purchase decisions. Retailers on the other hand revealed that a bigger chunk of their sales are generated from products with video demonstrations available online as compared to those who do not have.
- In a recent study conducted by the Online Publishers Association, 80% of internet users said they can still remember a video ad that they have watched in the last 30 days, 26% of which searched for more information about what the video is about, 22% visited the website shown in the ad, 15% actually visited the company being promoted in the ad, while 12% bought the product being advertised.
- Based on a study conducted by one real estate group in Australia, real estate listings with video inclusion get 403% more inquiries as compared to those listings with no video.
- An email marketing survey ran Implix in 2010 yielded 96% click-through rate when a video introduction was included in a certain email marketing survey. In connection to this, automated email marketing provider Eloqua revealed that there was a 75% reduction in the number of subscriber opt-outs when a video was included in an introductory email. Definitely not too bad to sustain a relationship with prospective customers. It is interesting to know also that one online marketer said that he experienced a 51% rise in subscriber-to-lead conversion when he choose to include a video in his email marketing campaigns.

Knowing all these statistics clearly means that businesses who are not yet using video marketing are definitely missing out on an enormous market opportunities. Videorank.guru by Vitarank, creator of hundreds of optimized videos that help businesses dominate niche on YouTube, firmly believes that it's not with the number of online video viewers. It's with the content of these online videos. The chance for a certain video to be found online is high given the statistics discussed above. But amidst the stiff competition, the next question to ask is how essential is a certain video content material and how well will it convert to sales?

A piece of advice to businesses and online marketers: Never let the value of an online video content material sitting on the table. Achieve higher engagement rates, higher click-through rates, and higher conversion rates. See how video avalanche does the job of an effective online marketer.

About Videorank.guru by Vitarank
Videorank.guru by Vitarank helps businesses dominate niche on YouTube by creating hundreds of optimized videos, one for each of the best longtail keywords. They spread the videos out across accounts that its customers own. Yes that's right, customers own the properties we Videorank.guru creates for its customers! The videos, the YouTube channels, everything will be turned over to the customers as soon as the order is completed.
Media Relations Contact