Dietary Supplements Market Analysis and Global Forecast to 2020
Persistence Market Research is released new forthcoming report on title "Dietary Supplements Market - Global Industry Analysis and Forecast to 2020".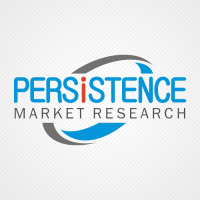 New York, NY -- (SBWire) -- 11/12/2014 --Dietary supplements are also termed as food supplement or nutrition supplement. Dietary supplements are taken orally by various age group consumers who are unable to meet their nutrient needs through regular diet. Dietary supplements are offered in various forms such as capsule, pill, powder, gel caps, granules, tablet, energy bars and liquid. Various segments of dietary supplements are vitamins, mineral, enzyme, fiber, calcium, essential oils, herbal supplements and fatty acids. Rise in healthcare cost, fast lifestyle, growing economy, accelerating ageing population, increase in consumer health concern, rising urban population, and growing income level are some of major growth drivers for the global dietary supplements market.

Buy Full Report: http://www.persistencemarketresearch.com/market-research/dietary-supplements-market.asp

There are three primary dietary requirements of an individual: life style, preventive and proactive, and clinical. Vitality, wellbeing, beauty and energy together comprise of lifestyle requirements. Age related, infant nutrition and weight management form preventive and proactive requirement while clinical requirements include nutrigenomics and medical food. The use of dietary supplements is common in athlete to gain the maximum energy to attain peak performance levels. With the increase in sports participation rate, the supplements that support sports health are expected to have increase in their demands.

Asia Pacific is the largest market for dietary supplements. The health and wellness trend is spreading at a rapid pace and growing preference towards nutritional diet is expected to drive the dietary supplements market. China and India are two major markets for dietary supplements in Asia Pacific region. After Asia Pacific, North America is the second largest market. Latin America is also one of the emerging markets for dietary supplements.

Weight management is one of the areas of wellness where the demand of dietary supplements is growing. The demand of dietary supplements is also categorized on the basis of end users. Pregnant women are required to take prenatal multi-vitamin supplements during pregnancy to provide proper nutrient to herself and baby. Elder consumers need a multi-vitamin supplement to complete their dietary requirements. Individuals who needs recovering from surgery or who have some specific medical conditions may require a vitamin and mineral supplement to aid in recovery. Individuals with specific food allergies may also need dietary supplements to complete their nutritional requirements. Hence, there exists a market to serve specific needs for various types of customer.

Some of the major player operating in the market is Abott Nutrition, Advocare International, Amway, BASF Corporation, Bayer Healthcare LLC, Biosyntrx, Inc., Chemi Nutra, Herbalife Ltd, NBTY Inc, Novartis AG, Enzymotec USA, HORN Nutraceuticals, Lonza, Inc., NOW Foods, Omega Protein, The vitamin Shoppe, General Nutrition Companies, A1 Supplements, Pro Health and ZeaVision Holding, Inc.

Request Full Toc: http://www.persistencemarketresearch.com/toc/2801

About Persistence Market Research
Persistence Market Research (PMR) is a U.S.-based full-service market intelligence firm specializing in syndicated research, custom research, and consulting services. PMR boasts market research expertise across the Healthcare, Chemicals and Materials, Technology and Media, Energy and Mining, Food and Beverages, Semiconductor and Electronics, Consumer Goods, and Shipping and Transportation industries. The company draws from its multi-disciplinary capabilities and high-pedigree team of analysts to share data that precisely corresponds to clients' business needs.

PMR stands committed to bringing more accuracy and speed to clients' business decisions. From ready-to-purchase market research reports to customized research solutions, PMR's engagement models are highly flexible without compromising on its deep-seated research values.
Media Relations Contact