Brenner Dental Group Announces Availabilities for Invisalign Installations This November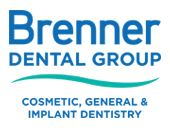 Southampton, PA -- (SBWire) -- 11/12/2014 --In years past, the only way to have straight teeth was to go through years with uncomfortable metal braces in the mouth. As the technology advanced, dentists designed an invisible alternative to braces called Invisalign. This November, Brenner Dental Group has announced they have availabilities for Invisalign installations to patients interested in improving their smiles. Invisalign offers individuals of all ages the chance to have straighter teeth without the social stigma of traditional braces.

The process begins with an Invisalign dentist at the Southampton office taking a mold of the patient's mouth. From the imprints, they will create a custom tray that will be switched out in two weeks. Every two weeks, the patient will come in to have new aligners created to better fit the realigned teeth, ensuring the teeth continue to straighten. These can be used to fix crooked teeth, gaps, overbites, and under bites.

Along with offering a clear alternative to braces, this treatment offers a plethora of other benefits. Patients will be happy to know that since there are no metal wires or bands, they will not experience any of the related irritation from tradition braces. Since each aligner is custom made for every mouth, the wearer will find they are comfortable and will quickly forget they are wearing the pieces. The trays do not limit foods that can be eaten as they are easily taken off and fit back in place with ease.

When adults and children want straight teeth, but do not want the hassle or obtrusiveness of braces, Invisalign is the clear choice. For those interested in Invisalign or other dental procedures, such as dental implants in the Southampton area, the Brenner Dental Group can help patients achieve a picture perfect smile. To set up a consultation with Dr. Brenner, visit their website today.

About Brenner Dental Group
At Brenner Dental Group, the dentists, dental hygienists, dental assistants and staff at the Bucks County Dentist office believe in a patient-centric, friendly approach to dentistry. They strive to create long-term, lasting and trusting relationships with each patient that visits their Southampton dentist office. While they specialize in cosmetic dentistry, preventative dentistry and implants, they also offer a range of other dental services to provide its patients with the most complete and competent dental services in the Southampton PA area.
Media Relations Contact