Payday Loans Provider Uncle Buck Comments on CMA's Work on Lead Generators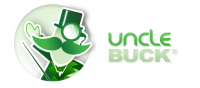 Westerham, Kent -- (SBWire) -- 11/17/2014 --The CMA's payday lending investigation recently widened its terms of reference to include lead generators. Following further work, the CMA say that the role of lead generators contributes materially to the Adverse Effect on Competition (AEC). The findings include that many consumers are not aware when they apply for a loan that this is via a lead generator's website, believing they are applying to a lender directly, and there is a lack of transparency in how lead generators describe the service they provide.

Lead generators may be required to disclose to potential applicants the service they offer, that they are "not a lender" and state explicitly that the sale of customer details to a lender may not result in an offer of the cheapest loan available.

These measures should help to ensure that customers make informed decisions about the lenders they are choosing and be very clear about whether they are using a lead generator, where the customer details may be made available to a number of payday loans lenders, or applying direct to a funding lender.

Other benefits may include a greater propensity for customers to shop around, possibly using price comparison websites, to source the best deal for themselves.

The CMA also proposed that the FCA prioritise a wider review of the operation of the sector.

FCA applications for full authorisation will ensure that only well managed and responsible lead generators receive full permission, driving up standards.

Uncle Buck Payday Loans believes proposed measures will increase transparency and clarify to the customers with whom they are dealing with. For more information Payday Loans visit http://www.UncleBuckLoans.co.uk/payday-loans.html.

About Uncle Buck Payday Loans LLP
Uncle Buck Payday Loans LLP is one of the leading short term loan providers in the U.K. which offers instant decisions and quick approvals. The company is authorised and regulated by the Financial Conduct Authority (FCA) and is fully committed to following the Good Practice Customer Charter. Uncle Bucks has also attained a reputation for providing one of the best customer supports in the financial industry.

For more information about Short Term Loans in the U.K., visit unclebuckloans.co.uk or please call at 01959 543400 or email to info@unclebuck.tv.
Media Relations Contact