Peptide Therapeutics Pipeline Database: 1-Year Subscription, New Report Launched
Market Research Reports, Inc. has announced the addition of "Peptide Therapeutics Pipeline Database: 1-Year Subscription" research report to their offering.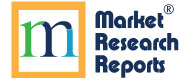 Lewes, DE -- (SBWire) -- 11/17/2014 --Subscription to Publisher's proprietary Peptide Therapeutics Pipeline Database provides online access to Peptide Therapeutics on the market and in research & development. The peptide segment database contains about 900 files.

Each project (file) is specified for its Target or Mechanism of Action, Therapeutic Area and R&D Phase. Use of the R&D database of therapeutic peptides is intuitive. Data sets of interest can be printed and exported in Word or Excel format. Projects are being updated continuously by passive and active searches. Information from press releases is entered on a daily basis. Active searches for targets, indications, company pipelines, scientific congresses, corporate releases, publications and in other sources are conducted on a rotating, regular basis.

The R&D history of each project with online references of information sources can be viewed and printed. The projects can be segmented into Territories, Therapeutic Areas and R&D Phases. A scroll down menu for predefined targets and therapeutic areas (e.g. Anti-Inflammatory Peptides) conveniently selects projects of interest:

- Anti-Infective Peptides
- Anti-Inflammatory Peptides
- Cardiovascular Peptides
- Cardiometabolic Peptides
- Cancer Peptides
- GLP-1 Receptor Agonists (only peptides)
- PTH Receptor Agonists (only peptides)
- Peptides Sales in 2013

An advanced search function allows to combine search parameters. By clicking on column heads of the project list, projects can be arranged in ascending or descending alphabetical or numerical order, e.g. for phase, therapeutic area or company name. Sample screenshots illustrate the database.

Benefits from the Therapeutic Peptide Pipeline Database:
- Intuitive use
- 24/7 online access to database via internet
- Designed for structured searches
- Focused on targets, therapeutic areas and R&D phases
- Ideal for competitor analysis (companies, targets, therapeutic areas)
- Cost-effective and rapid solution for benchmarking
- Identification of licensing candidates
- 2013 sales figures of major peptide therapeutics

Project listing in a tabular format:
- Drug Codes
- Target / Mechanism of Action
- Class of Compound
- Product Category
- Company
- Territory
- Therapeutic Area
- Indication
- R&D Phase

Therapeutic Areas:
- Cardiovascular & blood
- Dermatology
- Gastrointestinal
- Genitourinary, renal & gynecology
- Infectious & toxicology
- Metabolism & endocrine
- Neurology & psychiatry
- Oncology
- Ophthalmology & otorhinolaryngology
- Orthopedics, dental, anesthesia & surgery
- Pulmonary & respiratory
- Rheumatoid & autoimmune

Know more about this report at – http://www.marketresearchreports.com/la-merie-publishing/peptide-therapeutics-pipeline-database-1-year-subscription

For subscription reports visit at: http://www.marketresearchreports.com/subscriptions

About Market Research Reports, Inc.
Market Research Reports, Inc. is the world's leading source for market research reports and market data. We provide you with the latest market research reports on global markets, key industries, leading companies, new products and latest industry analysis & trends.
Media Relations Contact