Global Biosimulation Market Analysis and Forecast to 2020
Persistence Market Research is released new forthcoming report on title "Biosimulation Market: Global Industry Analysis and Forecast to 2020".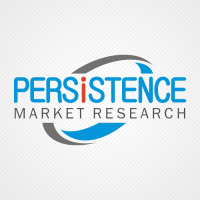 New York, NY -- (SBWire) -- 11/14/2014 --Biosimulation refers to a process involving simulation of biological processes with the help of computer sided mathematical models. Biosimulation is an integral part of systems biology and helps in clinical drug development, drug metabolism and modeling of complex biomedical systems. Need for reduction in the cost of drug discovery and development and risk of failure of drug molecule in the late phase are some of the main factors which help to drive the market. On the basis of application, biosimulation market can be segmented into drug discovery and drug development. Drug discovery includes target identification, target validation, lead identification and lead optimization. Target identification includes protein structure prediction, target validation includes protein modeling software, lead identification includes de novo design and lead optimization includes quantitative structure-activity relationship (QSAR) models. Drug development includes pre-clinical testing, clinical trials and in-patient validation. Pre-clinical testing includes ADME/tox prediction, pharmacokinetic/pharmacodynamic (PK/PD) models and clinical trials includes phase I clinical trial, phase II clinical trial and phase III clinical trial.

Buy Full Report: http://www.persistencemarketresearch.com/market-research/biosimulation-market.asp

North America, followed by Europe, has the largest market for biosimulation due to developed healthcare infrastructure, technological advancement, rise in spending on healthcare, off patenting of many drugs and need for novel modeling and simulation tools in this region. In additional, Europe is expected to experience high growth rate in the biosimulation market in next few years due to government support, growing research and development activities, increasing demand for technological advancement in drug discovery and development and rise in healthcare expenditure in the region.

Growing demand for reduction in drug discovery and development cost, increasing incidence of chronic diseases, rise in need for new techniques for drug discovery process, increasing healthcare expenditure and improved modeling and simulation tools are some of the major factors driving the global market for biosimulation. In addition, risk of failure in the late drug development stages, time consuming traditional drug discovery and development procedure, rise in the demand for better healthcare facilities, government initiatives for promoting new tools and techniques in drug discovery and development process and increasing number of research and development activities are driving the global market for biosimulation. However, lack of standardization, high R&D costs associated with development of biosimulation software and lack of skilled professionals are some of the major factors restraining the growth for global biosimulation market.

Broader application of biosimulation in drug discovery and development, continuous rise in the demand for advanced software programs and improved simulation technology and emerging market are expected to offer new opportunities for global biosimlation market. Issues associated with accuracy in prediction and interoperability issues are some of the challenges faced by the global biosimulation market. Increasing collaborations and partnerships, patient medication, rise in mergers and acquisition, drug repositioning, modeling and simulations in paediatrics dug development and new product launches along with technological advancement are some of the latest trends that have been observed in global biosimulation market. Some of the major companies operating in the global biosimulation market are Accelrys, Simulation plus, Genedata, LeadScope, Rhenovia, Entelos and ACD/Labs. In addition some other companies having significant presence in the global biosimulation market are Schrodinger, Physiomics, Insilico biosciences and Archimedes.

Request Full Toc: http://www.persistencemarketresearch.com/toc/3726

About Persistence Market Research
Persistence Market Research (PMR) is a U.S.-based full-service market intelligence firm specializing in syndicated research, custom research, and consulting services. PMR boasts market research expertise across the Healthcare, Chemicals and Materials, Technology and Media, Energy and Mining, Food and Beverages, Semiconductor and Electronics, Consumer Goods, and Shipping and Transportation industries. The company draws from its multi-disciplinary capabilities and high-pedigree team of analysts to share data that precisely corresponds to clients' business needs.

PMR stands committed to bringing more accuracy and speed to clients' business decisions. From ready-to-purchase market research reports to customized research solutions, PMR's engagement models are highly flexible without compromising on its deep-seated research values.
Media Relations Contact