Global Biopharmaceutical Market Analysis and Forecast to 2020
Persistence Market Research is released new forthcoming report on title "Biopharmaceutical Market - Global Industry Analysis and Forecast to 2020".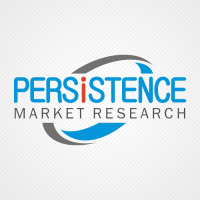 New York, NY -- (SBWire) -- 11/14/2014 --Biopharmaceuticals are medicinal drugs produced by using biotechnology methods, such as isolation from living organisms (human, animal and microorganism) and by the use of recombinant DNA technology. Moreover, it is also produced by using transgenic organisms, particularly animals and plant that have been genetically modified to produce drugs.

Biopharmaceuticals are mainly composed of nucleic acids (DNA, RNA or oligonucleotides) and proteins (including antibodies). They are also used in prevention and treatment of many diseases, such as rheumatoid arthritis, ankylosing spondylitis, psoriatic arthritis, psoriasis, Crohn's disease, anemia arising from chemotherapy, chronic renal failure, cancer and diabetes.

Buy Full Report: http://www.persistencemarketresearch.com/market-research/biopharmaceutical-market.asp

The global market of biopharmaceutical is categorized based on various product types and by therapeutic areas. The product type segment is further divided in to monoclonal antibodies, erythropoietin, biotech vaccines, Recombinant Human (RH) insulin, Granulocyte Colony-Stimulating Factor (G-CSF), interferon and Human Growth Hormones (HGH). Monoclonal antibodies hold the largest market share in global biopharmaceutical market. The therapeutic segment includes neurological disorders, infectious diseases, diabetes, oncology diseases and cardiovascular disorders. Neurological disorders represent the largest therapeutic segment in global biopharmaceutical market.

Under geographic analysis, North America is the largest market for biopharmaceuticals followed by Europe and Asia. In North America, the U.S. represents the largest market for biopharmaceuticals. In Europe, Germany, France and the U.K. covers the major share of biopharmaceutical market. Asia represents the fastest growing market for biopharmaceuticals, due to increasing aging population. Elderly people are susceptible to dermatological disorders such as dermatitis and cellulitis. Moreover, most eye diseases including glaucoma and age-related macular degeneration are also caused by aging. These age-related disorders would require more effective biopharmaceuticals drugs for their treatment.

Global biopharmaceutical market is witnessing a healthy growth, due to increasing prevalence of chronic diseases, such as cancer, diabetes, asthma, rheumatoid arthritis and anemia and aging population. Moreover, several government associations are also promoting the usage of biopharmaceuticals. For instance, the National Institute for Health and Care Excellence (NICE) provides clinical guidance to healthcare professionals, recommending the usage of biological drugs based on their clinical effectiveness worldwide.

Furthermore, advancement in biomedical science holds immense potential for the growth of the biopharmaceutical market. Scientific advances and new technologies have significantly changed the discovery and development methods of biopharmaceutical drugs. However, high cost of biopharmaceuticals and risk of side-effects hampers the growth of biopharmaceutical market. Biopharmaceutical products are very expensive as the materials required to produce them cost more and the manufacturing process requires live organisms, which is a very complex process. Moreover, allergic reactions, itching, breathing problems, sore throat are some of the most common side-effects of biopharmaceutical products. In addition, low cost biosimilars products pose a threat to biopharmaceuticals market.

Some of the key players operating in the biopharmaceutical market are Abbott Laboratories, Inc., Amgen, Inc., Astrazeneca PLC, Bayer AG, Biocon Ltd., Biogen Idec, Bristol-Myers Squibb Company, Eli Lilly and Company, Glaxosmithkline, PLC, Johnson & Johnson, Inc, Novartis AG, Pfizer, Inc., Ranbaxy Laboratories Ltd., Sanofi and Teva Pharmaceutical Industries Ltd.

Request Full Toc: http://www.persistencemarketresearch.com/toc/2827

About Persistence Market Research
Persistence Market Research (PMR) is a U.S.-based full-service market intelligence firm specializing in syndicated research, custom research, and consulting services. PMR boasts market research expertise across the Healthcare, Chemicals and Materials, Technology and Media, Energy and Mining, Food and Beverages, Semiconductor and Electronics, Consumer Goods, and Shipping and Transportation industries. The company draws from its multi-disciplinary capabilities and high-pedigree team of analysts to share data that precisely corresponds to clients' business needs.

PMR stands committed to bringing more accuracy and speed to clients' business decisions. From ready-to-purchase market research reports to customized research solutions, PMR's engagement models are highly flexible without compromising on its deep-seated research values.
Media Relations Contact