Global Air Cargo Security and Screening Systems Market Size, Share Analysis and Forecast to 2020
Persistence Market Research is released upcoming report on title "Air Cargo Security and Screening Systems Market: Global Industry Analysis and Forecast to 2020".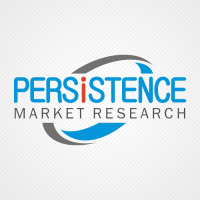 New York, NY -- (SBWire) -- 01/23/2015 --Aviation security has been one of the key concerns in the aviation industry. The need for air cargo security and screening systems has become even more pronounced after the September 11, 2001 attack on the World Trade Center. The customary security and screening practice in this area include physical inspection and canine methods (detection through trained dogs) which are not error-free. The new technologies in this area reduce the potential threats from terrorist activities and ensure safety by tracking explosives inside the air cargo. The air cargo industry and international and national regulatory authorities have been continuously making efforts to increase the screening levels of the air cargos with minimum of shipping hindrance through known shipper programs. These programs allow known shippers to screen their own cargo and check that they adhere to a common set of standards.

Buy Full Report: http://www.persistencemarketresearch.com/market-research/air-cargo-security-screening-systems-market.asp

The enhanced security programs carry certain limitations in the form of large size of the industry and high costs incurring in the enhancements. However, the dire need to increased security has been compelling the industry to include air cargo security and screening systems. The expansion of these security measures across the supply chain lays significant business opportunities for the manufacturers of air cargo and security and screening systems. The screening process in the air cargo and screening systems include screening systems based on x-ray, explosives trace detection (ETD) and explosives detection systems (EDS) technologies. The air cargo security and screening systems based on x-ray screens the entire shipment swiftly and accurately.

X-ray based screening produces high penetration of detection in products ranging from meats, fish, paper, liquid and metals. ETD is the most popular technology used by the aviation industry and freight forwarders for screening air cargo. In this technology, samples of particles are collected from the pieces of cargo being screened which are then screened for traces of explosives or vapors which explosives may release. ETDs are relatively cheaper than its counterpart technologies are cost about USD 10,000. For screening efficiency with ETDs, the cargo needs to be divided into smallest packaging components. EDS system consists of an apparatus which examines the physical characteristics of an object; and a software component that processes the images and data to analyze the mass and density of that object. In EDS a rotating-ray source is used to take large numbers of images in order to give a visual presentation of the objects contained in the examined piece. EDS are costlier than its counterparts and its maintenance charges are also high, however, its automated nature makes its less-labor intensive. With the scarcity of skilled labor, EDS is expected to be a fast growing segment of air cargo security and screening systems market.

Among the regions, North America dominated the global air cargo security and screening systems in 2013 followed by Europe. The dominance of North America is due to its large aviation industry and increasing industrialization and trade. Asia Pacific is also witnessing high growth due to increase in trade activities and industrialization in the region. The key companies in air cargo security and screening systems include American Science and Engineering, L-3 Security Detection Systems, Morpho Detection Rockwell Collins, Rapiscan Systems, 3DX-RAY, Armstrong Monitoring, Astrophysics, AUTOCLEAR, CEIA, Gilardoni, Nuctech and Smith's Detection.

Request Full Toc: http://www.persistencemarketresearch.com/toc/3651

Key points covered in the report:

1) Report segments the market on the basis of types, application, products, technology, etc (as applicable)

2) The report covers geographic segmentation

North America
Europe
Asia
RoW

3) The report provides the market size and forecast for the different segments and geographies for the period of 2010 to 2020

4) The report provides company profiles of some of the leading companies operating in the market
The report also provides porters five forces analysis of the market.

About Persistence Market Research
Persistence Market Research (PMR) is a U.S.-based full-service market intelligence firm specializing in syndicated research, custom research, and consulting services. PMR boasts market research expertise across the Healthcare, Chemicals and Materials, Technology and Media, Energy and Mining, Food and Beverages, Semiconductor and Electronics, Consumer Goods, and Shipping and Transportation industries. The company draws from its multi-disciplinary capabilities and high-pedigree team of analysts to share data that precisely corresponds to clients' business needs.

PMR stands committed to bringing more accuracy and speed to clients' business decisions. From ready-to-purchase market research reports to customized research solutions, PMR's engagement models are highly flexible without compromising on its deep-seated research values.
Media Relations Contact