Global Earthmoving Equipment Market Analysis and Forecast to 2020
Persistence Market Research is released upcoming report on title "Earthmoving Equipment Market: Global Industry analysis and Forecast to 2020".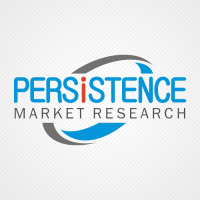 New York, NY -- (SBWire) -- 01/23/2015 --Earthmoving equipment is referred to heavy equipment (heavy-duty vehicles designed specially for executing construction operation, mostly which involves earthwork operation). These heavy equipments are used in the construction industry to move large amounts of earth or to dig foundations and landscape areas. Earthmoving equipments are known with different name in different region such as heavy trucks, heavy machines, construction equipment, engineering equipment, heavy vehicles and heavy hydraulics. Earthmoving equipment operates through the mechanical advantage of a simple machine where the ratio between input force applied and force exerted is multiplied. Most earthmoving equipment uses hydraulic drives as a primary source of motion. Technically skilled worker are able to operate heavy equipment, these individuals are provided with special training before they operate any heavy equipments.

Buy Full Report:
http://www.persistencemarketresearch.com/market-research/earthmoving-equipment-market.asp

On the bases of operation performed by the machine the global earthmoving equipments market can be bifurcated into excavators (compact excavator, dredging, dragline excavator, front shovel and others), loaders (skip loader and wheel loader), construction tractors and others (grader, scraper, track loader, material handler and others). Earthmoving equipments are majorly applied in the construction industry (private or government). Other major application of earthmoving equipments includes mining, digging and other heavy duty work. Construction industry is expected to maintain its dominance in the global earthmoving equipment market.

Asia-Pacific has the largest market share for earthmoving equipment accounting for more than two fifth of the global earthmoving equipments market, followed by Europe and North America. China leads the global earthmoving equipments market. Asia-Pacific region is expected to maintain its dominance in the forecasted period. Europe and North America region are expected to witness average growth in the coming future. Global recession hampered the construction industries particularly in the western countries. But the industry is expected to show growth in the coming future helping the global earthmoving equipments market.

Growth in the construction industry after the global recession is driving the global earthmoving equipments market. Additionally, increasing urban population demands for better dueling facilities proving growth opportunity for the construction industry, which in turn increases the demand for heavy machines including earthmoving equipments especially in the developing countries such as India and China. According to the 2009 revision of World Urbanization Prospect, the level of urbanization in the world crossed the 50% mark in 2009. According to the United Nations, urban population is expected to increase from 3.4 billion in 2009 to 6.3 billion in 2050. Also, governments and private sectors across the globe are investing in better infrastructure facilities. Construction of roads, residential buildings, healthcare centers and educational institutes is expected to increase the demand for earthmoving equipments to some extent. For infrastructure development, the U.K government's public sector investment is expected to rise by USD 4.9 billion to about USD 77.7 billion in 2013-14 over 2012-13. It is further expected to increase to about USD 83.0 billion in 2014-15.

Increasing investment for improvement of infrastructure facilities in the countries governments and private sector are investing heavily in the construction industries, providing growth opportunity for the manufacturers to invest more in the global earthmoving equipment market. Some of the major players operating in the global earthmoving equipments market are Atlas Copco, Bobcat Company, Bharat Earth Movers Limited, Ingersoll Rand, CASE, New Holland and Track Marshall.

Request Full Toc:
http://www.persistencemarketresearch.com/toc/3723

Key points covered in the report:

1) Report segments the market on the basis of types, application, products, technology, etc (as applicable)

2) The report covers geographic segmentation

North America
Europe
Asia
RoW

3) The report provides the market size and forecast for the different segments and geographies for the period of 2010 to 2020

4) The report provides company profiles of some of the leading companies operating in the market
The report also provides porters five forces analysis of the market.

About Persistence Market Research
Persistence Market Research (PMR) is a U.S.-based full-service market intelligence firm specializing in syndicated research, custom research, and consulting services. PMR boasts market research expertise across the Healthcare, Chemicals and Materials, Technology and Media, Energy and Mining, Food and Beverages, Semiconductor and Electronics, Consumer Goods, and Shipping and Transportation industries. The company draws from its multi-disciplinary capabilities and high-pedigree team of analysts to share data that precisely corresponds to clients' business needs.

PMR stands committed to bringing more accuracy and speed to clients' business decisions. From ready-to-purchase market research reports to customized research solutions, PMR's engagement models are highly flexible without compromising on its deep-seated research values.
Media Relations Contact