Cornerstone Direct Wholesale Now Offering Dental Cast Frames This February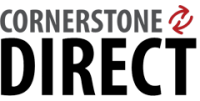 Huntingdon Valley, PA -- (SBWire) -- 01/23/2015 --This winter, any dentist looking into outsourcing their dental lab work to an affordable company that utilizes state-of-the-art equipment can turn to Cornerstone Direct Wholesale. Additionally, the company is also pleased to announce that they are now offering affordable dental cast frames to their clients this February.

When teeth need to be replaced, dental cast frames are a comfortable option for most patients. Additionally, this partial denture is also an economical alternative for a cosmetic solution, and patients who wear a dental cast will be able to present a real oral appearance everywhere they go.

Cornerstone Direct Wholesale produces quality, removable denture frameworks that are customized to any patient's oral structure. The product is also designed to be defiant against plaque and be worn comfortably. Patients will be able to smile with the appearance of a full set of teeth and eat like normal when wearing their cast frame. By taking the shape of the mouth when it is worn, the partial denture will allow the dentist to discover areas that are in need of adjustment. Last but not least, the appliance is constructed to be impervious to fracture.

Cornerstone Direct Wholesale guarantees that their dental cast frames are constructed with quality materials and innovative technology. Typically, cast frames from Cornerstone Direct Wholesale cost between $35 and $60. However, the pricing will vary depending upon volume and shipping requirements.

Ordering dental cast frames through a lab such as Cornerstone Direct Wholesale saves dentists time and money due to their fast and efficient China dental lab outsourcing services. For more information on their dental cast frames, please visit their website today.

About Cornerstone Direct Wholesale
Cornerstone Direct Wholesale offers outsourced dental restorations for the overbooked dental lab. In today's busy world many labs can't handle all the work coming in, but still want to expand and not lose business. That's why Cornerstone Direct Wholesale takes on restorations of all kinds to ease the workload of dental labs everywhere.

For more information visit http://www.cornerstonedir.com.
Media Relations Contact