Consumer Electronics Market - Global Industry by Size, Share Analysis to 2020
Persistence Market Research is released upcoming report on title "Consumer Electronics Market: Global Industry Analysis and Forecast to 2020".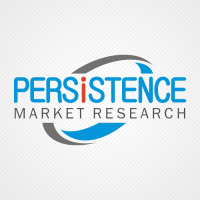 New York, NY -- (SBWire) -- 01/27/2015 --Equipments or device containing an electronic circuit board manufactured for everyday use are known as consumer electronic. Consumer electronics are primarily manufactured for the purpose of entertainment, communication and increasing productivity. Consumer electronics products are based on digital technology and are referred as completing the consumerization (reorientation of product and service designs around the individual end user) of information technology in the global market. Many consumer electronic products provide internet connectivity using technologies such as Wi-Fi, bluetooth or ethernet (computer networking technologies for local area networking (LANs) and larger networks). Traditionally, products such as TVs or Hi-Fi equipment were not associated with computer use. With technological advancement, these products are now manufactured with facilities that provide options to the end-users to connect to the internet or to a computer using a home network to provide access to digital content.

Buy Full Report:
http://www.persistencemarketresearch.com/market-research/consumer-electronics-market.asp

Consumer electronics has become an important part of modern technology market. These products allow the consumers to remain in connection with anyone from anywhere. Global consumer electronics market is bifurcated in various product categories which include televisions, cameras, digital cameras, radio receivers, MP3 players, video recorders, DVD players, camcorders, personal computers, video game consoles, telephones, mobile phones, PDAs, calculators, audio devices, camcorders and many other home products. Audio-video equipments dominate global consumer electronic market. Industrial sector is the major end-user for consumer electronic products and is expected to maintain its dominance in the coming future.

North America has the largest market share for consumer electronics products, followed by Europe and Asia-Pacific. The U.S. and China together dominate the global consumer electronic market with more than one third market share. Demand for consumer electronics in the Asia-Pacific mark

et is expected to witness highest growth in coming future due to increasing domestic demand in developing countries such as India and China. China is expected to maintain its dominance in the Asia-Pacific consumer electronic market. India is expected to witness double digit growth rate in the coming future due to increasing consumer awareness about innovative technologies and booming industrial sector.

Innovative technological advancement paired with consumer acceptance of such technologies is driving the global consumer electronics market. People's desire to get connected to anyone from anywhere is also increasing overall demand for consumer electronics products. Additionally, growing market demand due to technological development and rising income level has influenced the global consumer electronics market, especially in the developing nations. The overall annual disposable income in India increased from USD 1,366.2 billion in 2010 to USD 1,587.6 billion in 2013. According to the National Bureau of Statistics China, annual per capita disposable income of urban households in China increased from USD 2,271.0 in 2008 to USD 3,408.5 in 2012. Also, increasing urban population in the Asia-Pacific region is expected to demand more of consumer electronic products, providing ample growth opportunity for the market players to establish themselves in the emerging markets of Asia-Pacific.

Consumer electronics market is dominated by established players. Also, various less known brands operate in the regional market. Some of the major companies operating in the global consumer electronics market are Samsung Electronics Co. Ltd., LG Electronics Inc., Apple Inc., Siemens AG, Hitachi Ltd, Sony Corporation, Toshiba Corporation, Panasonic Corporation and Hewlett-Packard Development Company, L.P. (HP).

Request Full Toc:
http://www.persistencemarketresearch.com/toc/3068

Key points covered in the report:

1) Report segments the market on the basis of types, application, products, technology, etc (as applicable)

2) The report covers geographic segmentation

North America
Europe
Asia
RoW

3) The report provides the market size and forecast for the different segments and geographies for the period of 2010 to 2020

4) The report provides company profiles of some of the leading companies operating in the market
The report also provides porters five forces analysis of the market.

About Persistence Market Research
Persistence Market Research (PMR) is a U.S.-based full-service market intelligence firm specializing in syndicated research, custom research, and consulting services. PMR boasts market research expertise across the Healthcare, Chemicals and Materials, Technology and Media, Energy and Mining, Food and Beverages, Semiconductor and Electronics, Consumer Goods, and Shipping and Transportation industries. The company draws from its multi-disciplinary capabilities and high-pedigree team of analysts to share data that precisely corresponds to clients' business needs.

PMR stands committed to bringing more accuracy and speed to clients' business decisions. From ready-to-purchase market research reports to customized research solutions, PMR's engagement models are highly flexible without compromising on its deep-seated research values.
Media Relations Contact