Global Amino Resins Market by Size, Share, Segment Analysis and Forecast to 2020
Persistence Market Research is released upcoming report on title "Amino Resins Market: Global Industry Analysis and Forecast to 2020".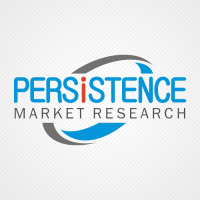 New York, NY -- (SBWire) -- 01/28/2015 --Amino resins are a type of thermosetting resins which are formed by copolymerization of amino compounds with aldehyde. Amino resins find their application in coatings, wood panels, laminates, molding compounds and adhesives. Wood panels uses largest share of amino resins among other applications where they are used as adhesives to connect particleboards, MDF and plywood. Amino resins provide strength and resistance to the wood panels.

Buy Full Report:
http://www.persistencemarketresearch.com/market-research/amino-resins-market.asp

Based on product type, amino resins are classified under three categories namely urea formaldehyde resin, melamine formaldehyde resin and melamine urea formaldehyde resin. Melamine formaldehyde is the costliest among amino resins, while urea formaldehyde is the cheapest. The demand for automotive coatings has seen a spurt in the recent years, especially in the Asia Pacific region, due to the increasing automotive industry. This is further increasing the demand for amino resins for coatings industry. The key raw materials used in the manufacturing of amino resins are formaldehyde, urea and melamine which are sourced easily from the suppliers.

The growing furniture and construction industry due to growing global population has been the major driver for amino resins market globally wherein China and India are forerunners. China is the largest consumer of urea formaldehyde and melamine formaldehyde resins as it also exports finished wood products globally. The increasing roofing mat market in the U.S. is holding growth opportunity for amino resins market as they use amino resins. Germany and Japan are two of the largest global consumers for melamine urea formaldehyde resin market. There have been some issues related to toxic emissions from the formaldehyde used in amino resins, but their impact on the amino resins market is low in the short and medium run.

Asia Pacific dominates the global sales in amino resins market followed by Europe and North America. Asia Pacific is expected to retain its leadership position in the forecasted period mostly due to the fast growth of wood based industries in the region. The companies in amino resins market are making strategic distribution agreements to increase their penetration towards the end-users. The key companies operating in the global amino resins market are Acron Jsc, Advachem S.A., Arclin Inc., BASF S.E., Chemiplastica SpA and Chemique Adhesives and Sealants Ltd.

Request Full Toc:
http://www.persistencemarketresearch.com/toc/3298

Key points covered in the report:

1) Report segments the market on the basis of types, application, products, technology, etc (as applicable)

2) The report covers geographic segmentation

North America
Europe
Asia
RoW

3) The report provides the market size and forecast for the different segments and geographies for the period of 2010 to 2020

4) The report provides company profiles of some of the leading companies operating in the market
The report also provides porters five forces analysis of the market.

About Persistence Market Research
Persistence Market Research (PMR) is a U.S.-based full-service market intelligence firm specializing in syndicated research, custom research, and consulting services. PMR boasts market research expertise across the Healthcare, Chemicals and Materials, Technology and Media, Energy and Mining, Food and Beverages, Semiconductor and Electronics, Consumer Goods, and Shipping and Transportation industries. The company draws from its multi-disciplinary capabilities and high-pedigree team of analysts to share data that precisely corresponds to clients' business needs.

PMR stands committed to bringing more accuracy and speed to clients' business decisions. From ready-to-purchase market research reports to customized research solutions, PMR's engagement models are highly flexible without compromising on its deep-seated research values.
Media Relations Contact