Local Optometric Practice Revolutionizes Dry Eye Detection and Treatment
Rosen Optometry Announces Latest Addition To Practice: TearLab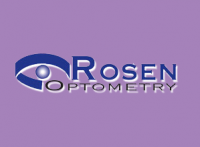 Saint Louis, MO -- (SBWire) -- 02/23/2015 --Rosen Optometry, a local optometric practice in St. Louis, Missouri proudly announced recently that it will begin providing to its patients the latest in cutting edge technology in the detection and treatment of dry eye syndrome, called TearLab. This incredible technology will revolutionize the way that eye doctors detect and treat this uncomfortable, inconvenient and, unfortunately, incurable eye condition by providing a fast, non-invasive, patient friendly alternative to older, more cumbersome and less accurate methods." notes Dr. Steven Rosen of Rosen Optometry.

Dry Eye Syndrome occurs when either hormonal changes, side effects from medication or some other factor causes the eye to either not produce enough tears, or leave out parts of the tear that make proper lubrication possible. This can cause a number of very uncomfortable side effects, including stinging or burning in the eyes, scratchiness, and excessive irritation from smoke or wind. Dr. Rosen adds, "In severe cases, dry eye syndrome that goes an extended amount of time without treatment can cause a person's eyes to become increasingly susceptible to infection and serious vision issues. In cases of inadequate tear production, permanent damage and scarring can occur. You can imagine, therefore, how important it is to have an accurate, efficient way to measure severity and type of dry eyes in our patients to better help guard their vision and comfort."

TearLab is the most accurate test in the optometric world to help diagnose the severity and cause of a patient's dry eye syndrome. It does this by generating an Osmolarity number, which is a measurement of the salt content in your tears. This gives eye doctors an objective and meaningful measurement of the health and stability of the protective tear film that covers the surface of the eye. An Osmolarity number correlates with a severity scale, from normal, through mild and moderate, up to severe. Treatment is then customized to the level of dry eye severity indicated by a patient's Osmolarity.

Commenting on patient experience with TearLab, Dr. Rosen says, "The test is extremely convenient. It is fast, easy, accurate and non-invasive, for maximum patient comfort. It requires only 50-nanoliters of a tear sample in order to provide accurate analysis. For perspective, that is a sample smaller than a period at the end of a sentence typed at 9-point font.
Media Relations Contact