Care Monster Caregiving Communications App Developer to Pitch Nation's Top Pediatric Hospitals, Mark Cuban at SXSW Impact Pediatric Health Startup Pitch Competition
First-of-its-kind competition to be emceed by billionaire Shark Tank entrepreneur Mark Cuban at SXSW was created by pediatric care leaders to find and highlight health innovation for kids.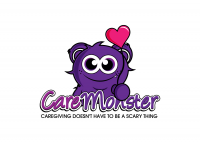 Dayton, OH -- (SBWire) -- 02/20/2015 --Dayton, Ohio-based startup company Care Monster will pitch its caregiving app to the nation's top four pediatric care institutions at the first-annual Impact Pediatric Health Startup Pitch Competition to be held at SXSW on March 16, 2015 in Austin, Texas. Care Monster is one of only 10 finalists in the event. The Impact Pediatric Health Competition, scheduled to take place at the Hilton Austin Downtown at 500 E 4th Street, is part of the official SXSW Interactive Schedule. Billionaire angel investor, Shark Tank member, and father of three Mark Cuban will emcee the event.

Representatives of Boston Children's, Cincinnati Children's, The Children's Hospital of Philadelphia and Texas Children's are organizing the competition to find and highlight health innovation for kids. Care Monster CEO Michael Eidsaune will also be pitching to a panel of nationally-recognized venture capitalists and hospital executives.

The competition is a chance for startup CEOs to present how their company is solving the unique healthcare needs of babies, kids, and teens. Each selected finalist will have three minutes to pitch their startup to the audience, followed by several minutes of questions from Mark Cuban and the judging panel.

"We are stunned and grateful to have been chosen as a finalist for The Impact Pediatric Health Competition," says Care Monster's CEO, Michael Eidsaune. "When we developed this caregiving app in 2013, inspired by our own family's needs, we never dreamed it would go so far, so fast. The Care Monster App for iOS and Android is already helping families do a better job of caregiving in Ohio, Texas and Kentucky, and we're in talks with a national non-profit organization that wants a branded version of the app for their constituents."

Eidsaune continued, "People don't generally plan to become caregivers. Most are thrust into the position. Families can find the caregiving role fraught with worry and guilt, and are often frustrated by a lack of effective communication between caregivers and other family members. The Care Monster® app promotes better care for the loved one and a better experience for families. It can also help a sponsoring caregiving facility—such as a hospital, rehabilitation or long-term care center—improve patient satisfaction and engagement."

"I've participated in producing these events in various capacities over the years, and this is by far the best group of innovators I've dealt with yet," said Brian Lang, Impact Pediatric Health event producer.

About Care Monster®
The Care Monster® App for iOS and Android platforms supports family communication, encourages engagement and helps families navigate resources in the care of an ailing loved one. Designed to be shared with families by caregiving facilities such as hospitals, long-term-care, assisted living and rehabilitative care facilities, Care Monster® offers several ways for companies to participate in its platform and interact with the families using it.

About The Impact Pediatric Health Competition
Made possible by Boston Children's Hospital, Cincinnati Children's Hospital Medical Center, The Children's Hospital of Philadelphia, and Texas Children's Hospital, the The Impact Pediatric Health Competition seeks targeted and innovative solutions that address the unique challenges of pediatrics.

Twitter Resources
The official Twitter username for the event is @pediatricpitch. Hashtags to use are #kidshealth and #sxsw. Follow Care Monster on Twitter: @caremonster and hashtag #assistedloving.
Media Relations Contact