Dr. Busch Performs Cosmetic Dentistry Procedures for His Patients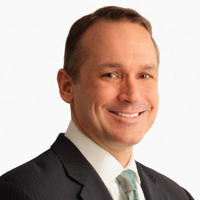 Kansas City, MO -- (SBWire) -- 02/20/2015 --Remember when cosmetic dentistry was only for the rich and famous? Movie stars underwent cosmetic procedures to keep their smiles white and beautiful in order to keep their jobs on the big screen. Now, with new techniques and advancements in cosmetic dentistry, anybody can have a dazzling smile.

"Everything from Invisalign® clear aligners, porcelain crowns and bridges, and dental implants for missing teeth can be easily done today. It is worth taking the time to go through some of these procedures," comments Dr. Bill Busch.

Unlike traditional metal braces, the Invisalign® system is unnoticeable. The system consists of a series of clear, snap-on, custom fit, removable trays worn in your mouth. They apply a controlled amount of force to the teeth, forcing them to shift. Every two weeks, the trays are switched out for a new set that will apply slightly more force until the teeth are eventually straightened perfectly.

Porcelain crowns can restore and enhance teeth that are damaged. According to Dr. Busch, "If a tooth has had a large filling replaced more than a couple of times, it may be a good idea to think about getting a crown for it. With every filling replacement, the good part of the tooth is reduced and the filling will cause the tooth itself to start breaking off."

A porcelain bridge is a great way to fill the space caused by a missing tooth or teeth. Porcelain crowns are constructed on either side of the missing tooth to support a false tooth, which is built to fit between them.

Dental implants require patients to have healthy gums and a strong jawbone to support the implant. An implant consists of a titanium root that is surgically implanted in the jawbone and, when healed, receives a crown atop the post.

Dr. Busch is one of a select group of dentists around the country who have achieved Mastership in the Academy of General Dentistry. This award symbolizes his lifelong pursuit of continuing education to provide the highest quality dental care to his patients.

About Dr. Busch
Dr. Busch is the co-founder and creator of TeamSmile.org, a nonprofit dental organization providing underserved children with life-changing dental care.

To make an appointment or consultation with Dr. Busch, call (816) 471-2911.
Media Relations Contact