Global Self-Adhesive Label Market - Industry Size, Trends, Growth Analysis and Outlook to 2020
Persistence Market Research is released upcoming report on title "Self-Adhesive Label Market: Global Industry Analysis and Forecast to 2020".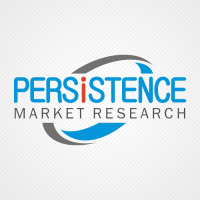 New York, NY -- (SBWire) -- 02/24/2015 --Self adhesive labels or pressure sensitive labels generally consist of printing onto a construction of layers such as release liner (such as support paper, carrier or glassine), a layer of adhesive, and a face material.

Self-adhesive labels are used for various packaging application such as source of information of the product, barcode and other track and trace coding application, and authentication devices for almost all kind of packaging requirement. Self-adhesive labels are also widely accepted for brand recognition and are used for brand endorsement and packaging decoration mainly to draw the consumer interest and identify and/or to track and trace the product information. It comes in form of pressure-sensitive tapes, note pads, labels, automobile trim, and various other product forms.

Buy Full Report: http://www.persistencemarketresearch.com/market-research/self-adhesive-label-market.asp

On the basis of the chemical properties of the adhesive in self adhesive label, the global self-adhesive market can categories in six broad segment namely vinyl, acrylics, polyurethane, elastomers, epoxy, and bio-based. The acrylic permanent or water based acrylic adhesives are the most widely used adhesive in labels and grasped the largest market share in 2013.

Based on the various end user applications, the self adhesive label market can be categorized as food and beverages packaging, personal care product packaging, consumers goods packaging and others. Consumer goods packaging segment grasped the largest market share in 2013 where as the food and beverages packaging was the fasted growing segment of self adhesive label market in 2013.

Based on the durability of the self adhesive label, the market can be segmented as permanent self adhesive label and temporary or removable self adhesive label. Some of the most commonly permanent self adhesive includes safety labels on power appliances, automotive interior, and label used in heating ventilating, and air conditioning (HVAC). Some of the most commonly used removal self adhesive label include price tags and labels, advertisement graphics materials, skin contact and athletic tape.

The increasing use of self-adhesive in various organized retail and food sector coupled with increasing use of packaging label by small and medium sized private companies is driving the global self adhesive market. Moreover the growing organize retail sector of emerging market of Asia Pacific and Latin America is providing new growth opportunity for the self adhesive label market. Rising raw material prices remains the major challenge for this industry.

North America is the largest market of self adhesive label closely followed by Europe and Asia Pacific. Country wise, the U.S. and Canada are largest market in North America attributed to the high consumer awareness towards product information & features. Germany, Italy and France are the largest markets in Europe, where as Japan, China, and India are the leading markets for self adhesive label in Asia Pacific. The self adhesive label market in North America and Europe is heading towards maturity and the growth is mainly anticipated from emerging market of Asia Pacific and Middle East.

Some of the major companies operating in global self-adhesive label market include, Adestor, Avery Dennison Corp., Henkel AG & Co., UPM Raflatac., Baris Packaging., Grafpol H.B. Fuller and Silk sense.

Request Full Toc: http://www.persistencemarketresearch.com/toc/3536

Key points covered in the report:

1) Report segments the market on the basis of types, application, products, technology, etc (as applicable)

2) The report covers geographic segmentation

North America
Europe
Asia
RoW

3) The report provides the market size and forecast for the different segments and geographies for the period of 2010 to 2020

4) The report provides company profiles of some of the leading companies operating in the market
The report also provides porters five forces analysis of the market.

Visit our blog at http://pmrblog.com/

About Persistence Market Research
Persistence Market Research (PMR) is a U.S.-based full-service market intelligence firm specializing in syndicated research, custom research, and consulting services. PMR boasts market research expertise across the Healthcare, Chemicals and Materials, Technology and Media, Energy and Mining, Food and Beverages, Semiconductor and Electronics, Consumer Goods, and Shipping and Transportation industries. The company draws from its multi-disciplinary capabilities and high-pedigree team of analysts to share data that precisely corresponds to clients' business needs.

PMR stands committed to bringing more accuracy and speed to clients' business decisions. From ready-to-purchase market research reports to customized research solutions, PMR's engagement models are highly flexible without compromising on its deep-seated research values.
Media Relations Contact