Facial Rejuvenation Market - Size, Share, Trends Analysis and Global Outlook to 2020
Persistence Market Research is released upcoming report on title "Facial Rejuvenation Market: Global Industry Analysis and Forecast to 2020".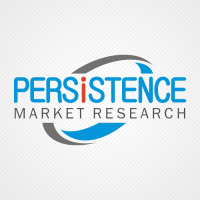 New York, NY -- (SBWire) -- 02/24/2015 --Facial rejuvenation is a cosmetic and medical procedure used to increase and restore the physical appearance of a human face. It also defined as a set of surgical procedures used to restore facial geometry and skin appearance of youths.

Buy Full Report: http://www.persistencemarketresearch.com/market-research/facial-rejuvenation-market.asp

Facial rejuvenation plays a vital role in skin protection from sun damage. About 90% of human skin damages due to UV radiation of the sun. Human bodies naturally defend from sun damage in young ages by neutralizing free radicals. Free radicals are reactive oxygen atoms that damage our skin's collagen. However, in older age, human bodies lose resistance towards UV radiations. Human skin comes under direct attack and begins signs of sun damage such as wrinkles, sagging skin, enlarged pores, spotting or freckling and spider veins. To overcome this problem, many treatments are available and approved by FDA to protect skin from sun damage. These treatments include microabrasion, dermabrasion, chemical peels, topical creams, cosmetic surgery, dermal fillers and injectables and laser and energy treatments.

The global facial rejuvenation market is categorized based on various products, services and equipments used in rejuvenating of skin. Product segment is further sub-segmented into topical rejuvenation products and filler and botulism products. Topical rejuvenation products include moisturizers, keratolytics, prescription sunscreens, retinoids and hair removal creams. Facial rejuvenation service segment covers chemical peel, microabrasion, surgical restoration and dermabrasion. Equipment segment includes laser resurface and photodynamic therapy systems.

In terms of geographic, North America and Europe dominates the global facial rejuvenation market due to increased awareness among people about UV exposure on skin in these regions. The U.S. represents the largest market for facial rejuvenation followed by Canada in North America. In Europe, France, Germany and the U.K. holds major share of facial rejuvenation market. However, Asia is expected to show high growth rates in the next five years in global facial rejuvenation market. This is due to many companies constructing their product manufacturing facilities in the region. In addition, increasing awareness about skin problems is also supporting in the growth of facial rejuvenation market in the region. China and India are expected to be the fastest growing facial rejuvenation markets in Asia.

In recent time, increasing aging populations is key driver of global facial rejuvenation market. Aged people require effective rejuvenating products to protect their skin form sun damage. They also use facial rejuvenation products and services to restore youthful appearance. Increasing number of road accidents has also fueled the growth of global facial rejuvenation market. Plastic surgeons use facial rejuvenation products and services to repair and treat trauma which occurred during accidents. Combination therapies of rejuvenation products also attract end users to adopt these products for facial aesthetic procedures. For instance, botulinum toxin can be used in conjunction with dermal fillers and chemical peels to improve the outcomes of facial rejuvenation. This type of combination therapy also prevents the formation of new lines and wrinkles.

However, side effects of facial aesthetics products hamper the growth of global facial rejuvenation market. Increasing number of facial rejuvenate clinics holds immense potential to the growth of global facial rejuvenation market.

Some of the major companies operating in the global facial rejuvenation market are Allergan Inc., Fibrocell Science, Inc., Anika Therapeutics, Inc., Contura International A/S, Lumenis Ltd., Revance Therapeutics, Inc., Alma Lasers and Biopolymer GmbH & Co KG.

Request Full Toc: http://www.persistencemarketresearch.com/toc/3639

Key points covered in the report:

1) Report segments the market on the basis of types, application, products, technology, etc (as applicable)

2) The report covers geographic segmentation

North America
Europe
Asia
RoW

3) The report provides the market size and forecast for the different segments and geographies for the period of 2010 to 2020

4) The report provides company profiles of some of the leading companies operating in the market
The report also provides porters five forces analysis of the market.

Visit our blog at http://pmrblog.com/

About Persistence Market Research
Persistence Market Research (PMR) is a U.S.-based full-service market intelligence firm specializing in syndicated research, custom research, and consulting services. PMR boasts market research expertise across the Healthcare, Chemicals and Materials, Technology and Media, Energy and Mining, Food and Beverages, Semiconductor and Electronics, Consumer Goods, and Shipping and Transportation industries. The company draws from its multi-disciplinary capabilities and high-pedigree team of analysts to share data that precisely corresponds to clients' business needs.

PMR stands committed to bringing more accuracy and speed to clients' business decisions. From ready-to-purchase market research reports to customized research solutions, PMR's engagement models are highly flexible without compromising on its deep-seated research values.
Media Relations Contact