Foodservice Disposables Market - Growth, Trends Analysis and Global Industry Forecast to 2020
Persistence Market Research is released upcoming report on title "Foodservice Disposables Market: Global Industry Analysis and Forecast to 2020".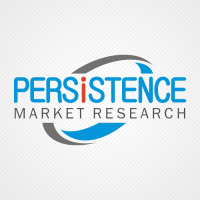 New York, NY -- (SBWire) -- 03/05/2015 --Disposable product is designed for a single use after which it is recycled or disposed as solid waste. Disposables are generally made from paper, plastic and polystyrene foam. Disposable can be used only once and helps in reducing food contamination and the spread of diseases. Disposables foodservice products made from plastics and foams include cups, plates, bowls, trays, food containers and cutlery. Plastics are widely used due to its lightweight properties and capacity to holds the temperature of hot or cold food and beverages. The most common types of plastics used for foodservice packaging is polystyrene. Disposable foodservice products made from paper and paperboard include cups, plates, bowls, napkins, carryout bags, trays, egg cartons, doilies and tray liners.

Buy Full Report: http://www.persistencemarketresearch.com/market-research/foodservice-disposables-market.asp

On the basis of product type, foodservice disposables market are classified as dinnerware, cups and lids, containers, napkins and others. Based on the end-user, the market of foodservice disposables is divided in four broad segments: retail stores, restaurants, institutions and others.

North America is the largest market for foodservice disposable, followed by Europe and Asia Pacific. APAC region is expected to be the fastest growing market. China and India hold the key for future market trends in foodservice disposable market owing to large population, increase in living standards due to higher disposable income, rising fast-food industry and increase in popularity of takeout food from full service restaurants.

Some of the major drivers contributing the overall market growth of foodservice disposables include rising fast food industry, busy lifestyle paired with increasing number of working women and growth in away-from-home food spending. Hectic life schedule and corporate work culture in the cities have forced the consumers to demand more of ready-to-eat meals or other ready-to-eat food items, which indirectly drives the market for foodservice disposables. Additionally, increasing number of working women is driving the global foodservice disposables market. Majority of working women in the western countries have less time for cooking due to this they prefer more ready-to-eat food, ultimately boost the demand for foodservice disposable products. According to U.S. Department of Labor in 2013, there were 127.1 million working women in the U.S. which is expected to grow at 5.4% by 2022. The fast food industry is growing very rapidly. Rising number of fast food restaurants globally, may create demand for foodservice disposables. Big fast food players such as McDonald and KFC are expanding their presence worldwide and their numbers of outlets are increasing very rapidly. McDonald is located in 119 countries and operates over 35,000 restaurants, whereas KFC is located in 118 countries and operates over 18,875 outlets globally. With increased number of fast food outlets, indirectly boost the demand for foodservice disposable market.

The major companies operating in the foodservice disposable market include Ace-Tex Plastic Sdn Bhd, Alcan Inc., Ball Corporation, Airlite Plastics Co., Cascades Inc., Dart Container Corp., Georgia-Pacific Corp., Anchor Packaging Incorporated, D&W Fine Pack LLC, Fabri-Kal Corporation, Graphic Packaging Holding Company, Hoffmaster Group Incorporated, Hindalco Industries Limited, Inline Plastics Corporation, International Paper Company, Kimberly-Clark Corporation, Koch Industries Incorporated and Douglas Stephen Plastics, Inc.

Request Full Toc: http://www.persistencemarketresearch.com/toc/3484

Key points covered in the report:

1) Report segments the market on the basis of types, application, products, technology, etc (as applicable)

2) The report covers geographic segmentation

North America
Europe
Asia
RoW

3) The report provides the market size and forecast for the different segments and geographies for the period of 2010 to 2020

4) The report provides company profiles of some of the leading companies operating in the market
The report also provides porters five forces analysis of the market.

Visit our blog at: http://pmrblog.com/

About Persistence Market Research
Persistence Market Research (PMR) is a U.S.-based full-service market intelligence firm specializing in syndicated research, custom research, and consulting services. PMR boasts market research expertise across the Healthcare, Chemicals and Materials, Technology and Media, Energy and Mining, Food and Beverages, Semiconductor and Electronics, Consumer Goods, and Shipping and Transportation industries. The company draws from its multi-disciplinary capabilities and high-pedigree team of analysts to share data that precisely corresponds to clients' business needs.

PMR stands committed to bringing more accuracy and speed to clients' business decisions. From ready-to-purchase market research reports to customized research solutions, PMR's engagement models are highly flexible without compromising on its deep-seated research values.
Media Relations Contact