Global Pharmaceutical Glass Packaging Market - Industry Share, Growth, Trends Analysis and Forecast to 2020
Persistence Market Research is released upcoming report on title "Pharmaceutical Glass Packaging Market: Global Industry Analysis and Forecast to 2020".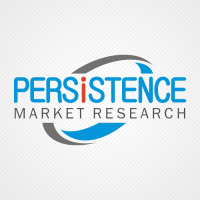 New York, NY -- (SBWire) -- 03/06/2015 --Packaging refers to the process of providing protection, presentation, identification information, convenience, and compliance for a product during storage, carriage, and display. In addition, packaging also helps manufacturers to differentiate their products from those of their competitors. Pharmaceutical packaging is an essential part of pharmaceutical products and the drug delivery system in the pharmaceutical industry. Pharmaceutical packaging protects products from physical damage, biological contamination, and from all adverse external influences that can damage the properties of the products. Pharmaceutical packaging equipment include primary packaging equipment, secondary packaging equipment, and equipment for labeling and serialization. Pharmaceutical packaging equipment can be used for packing solids, semi-solids, liquids, and others. It helps reduce the time required for packaging pharmaceutical products, which in turn helps increase production and innovations in drug delivery systems and personalized drugs. Various packaging materials can be used for pharmaceutical packaging, such as plastic, paper, glass, and metals. The pharmaceutical glass packaging market is growing at a significant rate owing to increasing demand for pharmaceutical products and technological advancements in the field. One of the major advantages of using glass packaging involves its inert nature that does not react with the contents within under most circumstances.

Buy Full Report: http://www.persistencemarketresearch.com/market-research/pharmaceutical-glass-packaging-market.asp

North America dominates the global market for pharmaceutical glass packaging due to technical advancements and big market for pharmaceutical products in the region. In addition, increased awareness about the benefits of using glass packaging for pharmaceutical products and improved healthcare facilities are driving the North American market for pharmaceutical glass packaging. The Asian market for pharmaceutical glass packaging, followed by the European market, is expected to exhibit a high growth rate in the next few years. China and India are expected to be the fastest growing pharmaceutical glass packaging markets in the Asian region given the large population base and increasing prevalence of chronic diseases in these countries. Some of the key driving forces for the pharmaceutical glass packaging market in emerging countries are increasing awareness and improved healthcare facilities.

Increased awareness, technological advancements in this field, and high adoption rate of pharmaceutical glass packaging among people because of the advantages it has to offer has driven the global pharmaceutical glass packaging market. In addition, government initiatives in the field have further propelled the market. However, factors such as lack of awareness about pharmaceutical glass packaging in some developing regions and the availability of substitutes are restraining the global pharmaceutical glass packaging market from growing. In addition, economic crisis followed by regulatory issues are hampering the growth of this market.

Growing demographics and economies in developing countries such as India and China are expected to offer good opportunities to the players in the global pharmaceutical glass packaging market. Innovation and discovery of new products with focus on greater efficiency is expected to fuel this market. However, changing health regulations as well as availability and price volatility of raw materials could act as a challenge for the said market. Companies involved in pharmaceutical packaging have been actively saving operational cost. Frequent mergers and acquisitions, new product launches, and collaborations and partnerships are some of the trends that have been observed in the global pharmaceutical glass packaging market. Major companies involved in this market are SCHOTT AG, Beatson Clark, and STÖLZLE GLASS GROUP. Other having a significant presence in the global pharmaceutical glass packaging market are O.Berk Company, LLC, Amcor, Ltd., and Shandong Pharmaceutical Glass Co., Ltd.

Request Full Toc: http://www.persistencemarketresearch.com/toc/3778

Key points covered in the report:

1) Report segments the market on the basis of types, application, products, technology, etc (as applicable)

2) The report covers geographic segmentation

North America
Europe
Asia
RoW

3) The report provides the market size and forecast for the different segments and geographies for the period of 2010 to 2020

4) The report provides company profiles of some of the leading companies operating in the market
The report also provides porters five forces analysis of the market.

Visit our blog at: http://pmrblog.com/

About Persistence Market Research
Persistence Market Research (PMR) is a U.S.-based full-service market intelligence firm specializing in syndicated research, custom research, and consulting services. PMR boasts market research expertise across the Healthcare, Chemicals and Materials, Technology and Media, Energy and Mining, Food and Beverages, Semiconductor and Electronics, Consumer Goods, and Shipping and Transportation industries. The company draws from its multi-disciplinary capabilities and high-pedigree team of analysts to share data that precisely corresponds to clients' business needs.

PMR stands committed to bringing more accuracy and speed to clients' business decisions. From ready-to-purchase market research reports to customized research solutions, PMR's engagement models are highly flexible without compromising on its deep-seated research values.
Media Relations Contact