Prudential Beazley Real Estate Announces How to Decorate to Sell
Prudential Beazley Real Estate's three-step process helps home sellers decorate to sell.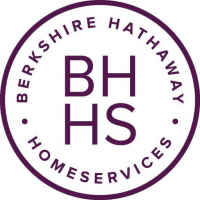 Evans, GA -- (SBWire) -- 03/09/2015 --Prudential Beazley Real Estate understands that selling a home can be difficult. Factors such as the exterior of a home, the school district, and the safety of the neighborhood are all under scrutiny of the home buyer. However, one area should definitely not be overlooked: the interior. "If you neglect the inside of your home, chances are home buyers will neglect to purchase it," says Prudential Beazley Real Estate on their blog, "outdated decor can kill a home sale."

With their three-step process, home sellers can create a foundation of style that allows the home's features to shine. A house that is decorated to sell will sell quicker and for a better price.

The first step is to, "Make it look larger." Crowding furniture into a space can make it appear smaller. Home sellers should remove unnecessary or bulky furniture and consider arranging the other pieces differently. "Having extra space around the furniture can make the room appear larger," says Prudential Beazley Real Estate.

They go on to suggest home sellers also clear away clutter and knick-knacks. This allows homebuyers to look at the home as a blank slate and imagine their own belongings inside.

The second step is to, "Update the home… or make it appear as though it is updated." If new appliances and furniture are out of the question, Prudential Beazley Real Estate suggests making small changes here and there that can go a long way. "Old tired cabinets can look ages younger with a fresh coat of paint and some new hardware," says Prudential Beazley Real Estate.

The third step is to, "Flaunt the home's assets." Home sellers should show off the best parts of their home. "Clear, rearrange, and open up anything that takes away from the great things your house offers," says Prudential Beazley Real Estate. Showcasing the home like it is special will make the home buyer feel as though it is special too.

For further information and ideas about updating your home on a budget, read the full blog at http://www.prubeazleyrealestate.com/blog/home-selling-tips-decorating-your-house-to-sell/

About Prudential Beazley Real Estate
Established in 1986, Prudential Beazley Real Estate is locally owned and operated. The agency continues to set the pace in the Augusta metro area for high customer satisfaction. The real estate agents at Prudential Beazley Real Estate stay on top of real estate trends, and have plenty of new home inventory in Augusta, GA and Aiken, SC. Whether you are buying or selling a home, Prudential Beazley Real Estate agents will make your experience not only simple, but enjoyable. For more information interested parties can call 706-863-1775.

Prudential Beazley Real Estate updates their Facebook regularly here.
Media Relations Contact