Cardiovascular Drugs Market - Global Industry Size, Share, Trends Analysis to 2020
Persistence Market Research is released upcoming report on title "Cardiovascular Drugs Market: Global Industry Analysis and Forecast to 2020".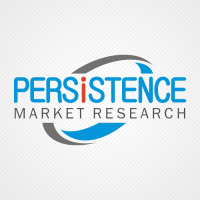 New York, NY -- (SBWire) -- 03/09/2015 --Cardiovascular diseases, also known as heart diseases, are diseases of heart and circulatory system. Some of the most common cardiovascular diseases are hypertensive heart disease, rheumatic heart disease, cerebrovascular heart disease, ischemic heart disease and inflammatory heart disease. Hypertensive heart disease occurs due to high blood pressure. Major problems associated with hypertensive heart disease include heart failure, hypertrophy, coronary heart disease and angina. Rheumatic heart disease is caused by rheumatic fever. Rheumatic fever occurs by preceding group A streptococcal infection. It is one of the most common acquired heart diseases in children in many countries of the world, especially in developing countries. Cerebrovascular disease affects blood vessels of the brain. Most common types of cerebrovascular disease are vascular dementia, stroke, subarachnoid hemorrhage and transient ischemic attack (TIA). Ischemic heart disease is characterized by reduced blood supply to the heart. It is one of the most common causes of death in western parts of the world. Inflammatory heart disease occurs due to the infection of bacteria and virus. This type of inflammation is often associated with episodes of rheumatic fever and kawasaki disease.

Buy Full Report: http://www.persistencemarketresearch.com/market-research/cardiovascular-drugs-market.asp

The global cardiovascular drugs market is categorized based on various anti-hypertensive drugs, anti-dyslipidemics drugs and anti-thrombotics drugs. Anti-hypertensive drug segment is further sub-segmented into Diovan/Co-Diovan, Blopress, Benicar/Benicar HCT, Micardis/Micardis HCT, Aprovel/CoAprovel, Tekturna/Rasilez, Edarbi, Cozaar/Hyzaar, Norvasc, Exforge/Exforge HCT, Coversyl and Seloken/Toprol-XL. Anti-dyslipidemics drug segment includes Lipitor, Crestor, Niaspan, TriCor/Trilipix, Zetia/Vytorin and Tredaptive. Anti-thrombotics drug segment is further sub-segmented into Plavix, Lovenox, Pradaxa, Xarelto, Brilique/Brilinta and Eliquis.

In terms of geographic, North America dominates the global cardiovascular drugs market. This is due to increased awareness about various heart diseases in the region. The U.S. represents the largest market for cardiovascular drugs followed by Canada in North America. In Europe, Germany, the U.K., Spain, Italy and France holds major share of cardiovascular drugs market. However, Asia is expected to show high growth rates in the next five years in global cardiovascular drugs market. This is due to many companies constructing their R&D facilities in the region. Less stringent wages and availability of skilled labor attracts manufacturing companies to invest in Asia. In addition, increasing awareness about heart related problems is also supporting in the growth of cardiovascular drugs market in the region. Japan, China and India are expected to be the fastest growing cardiovascular drugs markets in Asia.

In recent time, increasing prevalence of heart diseases and extensive pipeline drugs are some of the major drivers of global cardiovascular drugs market. Increasing aging population and rising number of life-style diseases are also contributing in the growth of global cardiovascular drugs market. Rising number of diabetic patients holds immense potential to the growth of global cardiovascular drugs market.

However, stringent regulations and side-effects of cardiovascular drugs hamper the growth of global cardiovascular drugs market. Moreover, patent expiry of various blockbuster drugs also obstructs the growth of the global cardiovascular drugs market. Increasing mergers and acquisitions between drug manufacturing companies and rapid product launches are key trends of the global cardiovascular drugs market.

Some of the major companies operating in the global cardiovascular drugs market are Bristol-Myers Squibb Company, Abbott Laboratories Inc., AstraZeneca PLC, Takeda Pharmaceutical Co. Ltd., Novartis AG, Forest Laboratories Inc., Bayer AG, F. Hoffmann-La Roche Ltd., GlaxoSmithKline plc, Daiichi Sankyo Co. Ltd., Pfizer Inc. and Solvay SA.

Request Full Toc: http://www.persistencemarketresearch.com/toc/3776

Key points covered in the report:

1) Report segments the market on the basis of types, application, products, technology, etc (as applicable)

2) The report covers geographic segmentation

North America
Europe
Asia
RoW

3) The report provides the market size and forecast for the different segments and geographies for the period of 2010 to 2020

4) The report provides company profiles of some of the leading companies operating in the market
The report also provides porters five forces analysis of the market.

Visit our blog at http://pmrblog.com/

About Persistence Market Research
Persistence Market Research (PMR) is a U.S.-based full-service market intelligence firm specializing in syndicated research, custom research, and consulting services. PMR boasts market research expertise across the Healthcare, Chemicals and Materials, Technology and Media, Energy and Mining, Food and Beverages, Semiconductor and Electronics, Consumer Goods, and Shipping and Transportation industries. The company draws from its multi-disciplinary capabilities and high-pedigree team of analysts to share data that precisely corresponds to clients' business needs.

PMR stands committed to bringing more accuracy and speed to clients' business decisions. From ready-to-purchase market research reports to customized research solutions, PMR's engagement models are highly flexible without compromising on its deep-seated research values.
Media Relations Contact