Gourmet Salts Market - Industry Size, Trends, Growth Analysis and Global Outlook to 2020
Persistence Market Research is released upcoming report on title "Gourmet Salts Market - Global Industry Analysis and Forecast to 2020".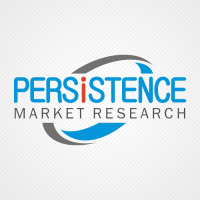 New York, NY -- (SBWire) -- 03/10/2015 --Gourmet salts are untreated, naturally-harvested salts (generally sea salts) with reasonably lower sodium content and no additives. These salts are used to add profligacy, flavor and dressing to the food product. Gourmet salts have better solubility, exotic flavor, moisture and superior mineral content.

Buy Full Report: http://www.persistencemarketresearch.com/market-research/gourmet-salts-market.asp

Gourmet salts have wide spread application in cooking such as bakery & confectionery, sauces & savory, seafood products and meat & poultry. 'Fleur de sel' is one of the widely used gourmet salts in variety of food product such as roasted meat, salads and vegetable dishes. Gourmet salts are also used in canning and preservation of food items to keep hold of moisture content and preservation of food items for longer duration. It can be instilled with herbs, spices and flavors such as garlic, onion, pepper, chili and paprika.

Some of the most widely used gourmet salts are categorized as under.

1) Sel Gris- Grey sea salt, popular mainly for its color and higher mineral content

2) Smoked Sea Salt- Relatively new and stimulating gourmet salt in the U.S. used for adding a distinctive flavour to variety of dishes and are in use for grilling and oven roasting

3) Kala Namak- Known as Indian black salt, it is an untreated mineral salt. It is shining, pinkish-gray colour and has a strong, sulphuric flavour and smell, used widely in authentic Indian food.

4) Flake Salt- A light crystal indicative of snowflakes. It comes in many diverse flake sizes, ranging from bulky pyramid-shaped flakes to paper-thin, fine flakes.

5) Fleur de Sel- found mainly in guerande region of France available in crystalline shape, it dissolve slowly to deliver a full and balanced flavor. It is one of the widely used gourmet salts for variety of food products such as roasted meat, salads and vegetable dishes

6) Italian sea salt- A natural salt with essential minerals such as iodine, magnesium, fluorine and potassium and contains slightly lower share of sodium chloride than conventional salt. Italian sea salts are used widely in shaker and salads or for finishing bake and sauces

7) Coarse salt- Derived from large-grained salt crystals. Coarse salt is normally less moisture sensitive and used in meat, fish, stews, pasta and flavor soups

Europe is the largest market for in gourmet salt followed by North America and Asia Pacific. The business is expected to grow at moderate, but steady rate in upcoming years. Globalization of food industries, Better living standards due to higher income and increasing use of gourmet salt in the traditional foods are some of the driving factors for the gourmet salt market.

The gourmet salts are more expensive than conventional salts as the operating costs required for various stages of harvesting, wrapping, cataloging, merchandising and marketing are high. Additionally, lack of awareness about gourmet salts in most of the developing countries is acting as a restraint for global gourmet salt market. However it is expected that with ongoing media exposure, increasing shows on food and cooking and increasing globalization, the effect of this will minimize in upcoming years.

Some of the major players operating in the gourmet salt market are Morton Salt, Inc., Saltworks, Cargill Incorporated, Murray River Gourmet Salt, Alaska Pure Sea Salt Co., Amagansett Sea Salt Co., Infosa, Maldon Crystal Salt Co., Pyramid Salt Pvt. Ltd. and Saltworks, Inc.

Request Full Toc: http://www.persistencemarketresearch.com/toc/2807

Key points covered in the report:

1) Report segments the market on the basis of types, application, products, technology, etc (as applicable)

2) The report covers geographic segmentation

North America
Europe
Asia
RoW

3) The report provides the market size and forecast for the different segments and geographies for the period of 2010 to 2020

4) The report provides company profiles of some of the leading companies operating in the market
The report also provides porters five forces analysis of the market.

Visit our blog at http://pmrblog.com/

About Persistence Market Research
Persistence Market Research (PMR) is a U.S.-based full-service market intelligence firm specializing in syndicated research, custom research, and consulting services. PMR boasts market research expertise across the Healthcare, Chemicals and Materials, Technology and Media, Energy and Mining, Food and Beverages, Semiconductor and Electronics, Consumer Goods, and Shipping and Transportation industries. The company draws from its multi-disciplinary capabilities and high-pedigree team of analysts to share data that precisely corresponds to clients' business needs.

PMR stands committed to bringing more accuracy and speed to clients' business decisions. From ready-to-purchase market research reports to customized research solutions, PMR's engagement models are highly flexible without compromising on its deep-seated research values.
Media Relations Contact