Lecture by Dr. Busch Highlights Breakthroughs in Dental Universe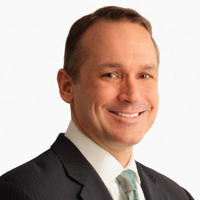 Kansas City, MO -- (SBWire) -- 03/24/2015 --On February 27, 2015, Dr. Bill Busch of NKC Dental spoke at the 150th Chicago Mid-Winter Meeting. Lecturing on the subject of Digital Dentistry, his audience included 300 of his peers in the dental field, who watched as he performed a live demonstration on a patient that had a single-visit crown restoration done with PlanScan. The Chicago Mid-Winter Meeting saw over 25,000 attendees in total.

"Digital dentistry provides your patient a better dental experience," Dr. Busch emphasized during the lecture. Joined by Gary Kaye and Sherri White, the team presented an entire program focused on the advantages of digital dentistry. The program provided the entire group of dental professionals a game plan to administer more predictable, profitable and proficient dentistry through digital technology.

Seeing the entire gamut of digital technologies from patient awareness and marketing, through digital diagnosis to digital treatment gave the participating audience a complete experience as they saw firsthand the scanning, designing and delivery of final restorations for the live patient.

The CAD/CAM Solution, driven by E4D Technologies, provides everything a dentist needs to deliver better dentistry. Dr. Busch designs and creates digital models with Planmeca CAD/CAM and shares cases with Planmeca Romexis Cloud.

Planmeca PlanScan captures the oral environment with precision. Each scanner comes with three removable tips, power cable and scanner cradle. The two-piece cradle features a weighted base and can be wall-mounted or separated to fit into a standard hand-piece caddy.

An experienced speaker, Dr. Busch lectures and writes about state-of-the-art dentistry all over the world in order to encourage dentists to provide the latest dental techniques for their patients. He is among a select group of dentists around the country who have achieved Mastership in the Academy of General Dentistry. This award symbolizes Dr. Busch's lifelong pursuit of continuing education to provide the highest quality of dental care to his patients.

About Dr. Busch
Dr. Busch is the creator and co-founder of TeamSmile.org, a nonprofit dental organization providing underserved children with life-changing dental care.

To make an appointment with Dr. Busch, call 816-471-2911.
Media Relations Contact