Backhoe Loader Market: Global Industry Size, Trends, Segment Analysis and Outlook to 2020
Persistence Market Research is released upcoming report on title "Backhoe Loader Market: Global Industry Analysis and Forecast to 2020".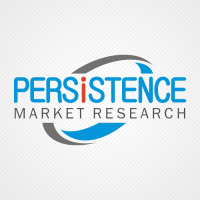 New York, NY -- (SBWire) -- 03/26/2015 --A backhoe loader is a type of construction equipment, also called loader backhoe or digger. A backhoe loader is a heavy equipment vehicle that consists of a tractor-like unit fitted with a shovel in the front, and a backhoe at the back. Backhoe loaders are the most heavily used loaders in large, medium, and small scale construction projects because of their versatility and small size. These loaders can be fitted with different attachments for tasks such as boring, digging, excavation, and loading. Backhoe loaders can be used for a wide variety of tasks such as digging holes or excavation, construction, small demolitions, powering building equipment, breaking asphalt, paving roads, and light transportation of building materials. Most backhoe loaders feature quick-attach mounting systems and auxiliary hydraulic circuits for simplified attachment mounting, increasing the machine's utilization on the job site.

Buy Full Report: http://www.persistencemarketresearch.com/market-research/backhoe-loader-market.asp

The global backhoe loader market can be segmented on the basis of application: industrial sector, civic bodies, agricultural sector, and construction industry.

In terms of geography, Asia Pacific dominates the global backhoe loader market, followed by North America and Europe. Asia Pacific is the largest and fastest growing market. China and India are the biggest markets for backhoe loaders in the region due to the recent technological developments, significant growth in the construction industry, substantial growth in the construction of dams and canals, and increasing number of power projects. The U.S. represents the largest market for backhoe loaders, followed by Canada, in North America. In Europe, France, Germany, Italy, and the U.K. hold major shares in the backhoe loader market due to significant infrastructure development in the region. For infrastructure development, the U.K government's public sector investment is expected to rise by USD 4.9 billion to reach approximately USD 77.7 billion in 2013 – 14 over 2012 – 13. It is further expected to increase to about USD 83.0 billion in 2014 – 15. With the increase in infrastructure investment, demand for backhoe loaders would increase. BRIC countries make for very attractive markets for backhoe loaders. Among the BRIC countries, China is the biggest market for backhoe loaders, followed by India. Brazil has become the most attractive market in South America, while Russia is a least attractive market in Asia owing to the tough economic patch it is experiencing.

In recent times, significant growth of the construction industry is a major driver of global backhoe loader market because it is this growth in the construction industry that is generating a huge demand for backhoe loaders for performing various tasks. The versatility of backhoe loaders, rising road construction activities, and increasing number of power projects in developing countries, such as India, have also fueled the growth of the global backhoe loader market. However, high prices of backhoe loaders are hampering the growth of the global backhoe loader market. Increasing preference for center-mounted backhoe loaders is an emerging trend of this market.

Some of the major companies operating in the global backhoe loader market are Komatsu Limited, J.C. Bamford Excavators Limited, AB Volvo, Caterpillar, Inc., Hitachi Construction Machinery Co., Ltd., Liebherr Group, CNH Global NV, Deere & Company, and Mahindra & Mahindra, Ltd.

Request Full Toc: http://www.persistencemarketresearch.com/toc/3791

Key points covered in the report:

1) Report segments the market on the basis of types, application, products, technology, etc (as applicable)

2) The report covers geographic segmentation

North America
Europe
Asia
RoW

3) The report provides the market size and forecast for the different segments and geographies for the period of 2010 to 2020

4) The report provides company profiles of some of the leading companies operating in the market
The report also provides porters five forces analysis of the market.

Visit our blog at http://pmrblog.com/

About Persistence Market Research
Persistence Market Research (PMR) is a U.S.-based full-service market intelligence firm specializing in syndicated research, custom research, and consulting services. PMR boasts market research expertise across the Healthcare, Chemicals and Materials, Technology and Media, Energy and Mining, Food and Beverages, Semiconductor and Electronics, Consumer Goods, and Shipping and Transportation industries. The company draws from its multi-disciplinary capabilities and high-pedigree team of analysts to share data that precisely corresponds to clients' business needs.

PMR stands committed to bringing more accuracy and speed to clients' business decisions. From ready-to-purchase market research reports to customized research solutions, PMR's engagement models are highly flexible without compromising on its deep-seated research values.
Media Relations Contact