Global Drilling Waste Management Market Forecast 2019 by Services and Applications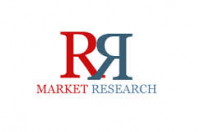 Dallas, TX -- (SBWire) -- 03/31/2015 --New Market Research Report on "Drilling Waste Management Market by Services (Solids Control Equipment, Containment & Handling and Treatment & Disposal), Applications (Onshore & Offshore) and Geography – Global Trends & Forecasts to 2019" adds to RnRMarketResearch.com.

This report estimates the drilling waste management market, in terms of revenue. The market has been segmented into services (solids control, containment & handling, and treatment & disposal), applications (onshore & offshore), and regions (North America, South America, Europe, Asia-Pacific, Africa, and the Middle East).

Waste management plays a vital role in the process of drilling a well, as drilling fluid circulates drill cuttings from the well bore, the fluid and cuttings are managed during and after their surface return. Finally, after the drilling has been completed, the cuttings and fluids are further processed or sent for disposal. An appropriate application of waste management is essential for efficient drilling operations and environmental protection.

Complete report available
http://www.rnrmarketresearch.com/drilling-waste-management-market-by-services-solids-control-services-containment-handling-and-treatment-disposal-applications-onshore-offshore-and-geography-global-trends-forecasts-to-2-market-report.html

Various secondary sources such as encyclopedia, directories, and databases have been used to identify and collect information useful for this extensive commercial study of global drilling waste management market. The primary sources – experts from industry and suppliers have been interviewed to obtain and verify critical information as well as to assess the future prospects of the drilling waste management market.

The North American market held the largest share in 2013, at around 47%. In North America, the U.S. is the largest market and is expected to continue its dominance in the drilling waste management industry. The market is led by players such as Schlumberger, Baker Hughes, Halliburton, National Oil well Varco, Secure Energy Services, Scomi Group BHD, and Weather ford. Across other regions, Russia is a leading market in Europe, due to exploration and production activities in its abundant shale reserves.

The drilling waste management market has been segmented into six regions, namely North America, South America, Europe, the Middle East, Africa, and Asia-Pacific. The market has been further segmented on the basis of services for waste management in the drilling activities, and has been split on the basis of applications (onshore & offshore).

This report also includes an analysis of the value-chain, Porter's Five Forces analysis, competitive landscape, and premium insight son the drilling waste management market.

Leading players of this industry have been profiled with their recent developments and other strategic activities. These include Schlumberger (U.S.), Halliburton (U.S.), Baker Hughes (U.S.), National Oilwell Varco (U.S.), Secure Energy Services (Canada), Weatherford International Inc. (U.S.), Newalta (U.S.), Scomi Group BHD (Malaysia), Imdex Limited (Australia), Augean PLC (U.K.), TWMA (U.K.), Solitech AS (Norway), Soli-Bond (U.S.), Specialty Drilling Fluids (Nigeria), Step Oil Tools (the Netherlands), Derrick (U.S.), GN Solids Control (China), Kosun (China), Ridgeline Energy Services (North America), and Tervita (Canada).

Purchase a copy of this report
http://www.rnrmarketresearch.com/contacts/purchase?rname=113924

Table of Contents

1 Introduction
2 Research Methodology
3 Executive Summary
4 Premium Insights
5 Market Overview
6 Industry Trends
7. Drilling Waste Management Market, By Services
8. Drilling Waste Management Market, By Geography
9. Drilling Waste Management, By Applications
10. Competitive Landscape
11. Company Profiles
11.1.Introduction
11.2.Augean Plc
11.3.Baker Hughes
11.4.Derrick
11.5.Gn Solids Control
11.6.Halliburton Co.
11.7.Imdex Limited
11.8.Kosun
11.9.National Oilwell Varco Inc.
11.10.Newalta
11.11.Ridgeline Energy Services
11.12.Schlumberger
11.13.Scomi Group Bhd
11.14.Secure Energy Services
11.15.Solitech As
11.16.Soli-Bond
11.17.Specialty Drilling Fluids
11.18.Step Oil Tools
11.19.Tervita
11.20.Twma
11.21.Weatherford International Ltd.
12.Appendix

Inquire For Discount (Single User Report Price US $4650)
http://www.rnrmarketresearch.com/contacts/discount?rname=113924

About RnRMarketResearch.com
RnRMarketResearch.com offers syndicated reports by market research publishers from across the globe. We help you find the most relevant business intelligence from ready-to-buy syndicated market research studies. Not limited to industry reports covering telecommunication, healthcare, pharmaceutical, financial services, energy, technology, real estate, logistics, F&B , media and more, RnR Market Research also offers company data, country profiles, trends, information and analysis on the sector of your interest.
Media Relations Contact