VoiceAmerica Talk Radio Network Launches Leading Edge Women Talk Radio Channel
Monday, April 6, 2015 marks the premiere of The VoiceAmerica Women Channel, uniting women broadcast leaders under one powerful platform designed exclusively to support the forward movement of women's success worldwide.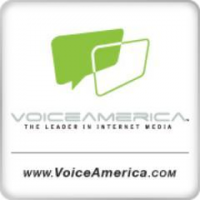 Phoenix, AZ -- (SBWire) -- 04/06/2015 --VoiceAmerica Talk Radio Network, the leader in Live Internet Talk Radio, announced today the launch of the VoiceAmerica Women Channel. The channel celebrates the forward movement of women's success. The VoiceAmerica Women channel is the eighth branded online channel of The VoiceAmerica Talk Radio Network, the leader in Live Internet Talk Radio since 1999.

Jeff Spenard, President and Owner of the VoiceAmerica Talk Radio Network, said "I am excited to work with Marsh Engle, who I have known for ten years now, to create and establish one of the first leading live women's platforms to bring together some of the most extraordinary women around the world. By working together with these women, VoiceAmerica and Marsh Engle Media plan to create a community of leading voices."

VoiceAmerica is also launching the channel on its free mobile application. All live and on-demand radio content can be heard via VoiceAmerica's state of the art application and can be downloaded for Apple, Android, Kindle and Blackberry devices.

Sandra L. Rogers, Network Director for the VoiceAmerica Talk Radio Network, said "This is the right platform for women worldwide to share their truths and passion and become a recognized leader in their field by hosting their own show on the VoiceAmerica Women Channel."

Launched by VoiceAmerica, in Partnership with Marsh Engle Media, the channel will feature best-selling authors, CEOs, entrepreneurs, speakers, educators and other leaders in their respective fields as hosts and guests. Programs will air live from 6 AM to 6 PM Pacific Time and will be rebroadcast twelve hours later for convenient listening throughout the world.

Marsh Engle stated, ""With the premiere of VoiceAmerica Women, women now have access to a broadcast platform created with one dynamic aim in mind: to support the rapid increase with the positive impact of women leaders and amplify the results of their projects, initiatives and career endeavors."

About Marsh Engle
Marsh Engle is dedicated exclusively to scaling up business enterprises and the success of women leaders positioned to benefit millions. The groundbreaking programs and events led by Marsh Engle have been instrumental in inspiring the success leadership of over 25,000 life coaches, authors, small business leaders, entrepreneurs and career professionals. Acknowledged as a distinctive authority in the field of consumer communication, her clients have included Paramount Pictures, Viacom, Children's Television Workshop, Australian Broadcasting and more. Her productions have been seen by hundreds of thousands across the United States including those at THE WHITE HOUSE.

Marsh Engle Radio premieres on Voice America Women in June 2015. For more information about Marsh Engle, visit http://www.MarshEngle.com

About VoiceAmerica Talk Radio Network
The VoiceAmericaTM Network offers the latest conversations in a talk radio format, providing education, interaction, and advice on key issues live, on demand, as well as syndicated content. If interested in hosting a talk radio show on VoiceAmerica Network, contact Jeff Spenard, President of Internet Radio at 480-294-6417 or at jeff.spenard@voiceamerica.com

World Talk Radio, LLC, the parent of VoiceAmerica, is the world leader in online media broadcasting and the largest producer and distributor of live internet based talk radio and TV, delivering over 1,000 hours of programming weekly on its VoiceAmerica™ Network (http://www.voiceamerica.com) as well as live and on-demand video content on VoiceAmerica.TV (http://www.voiceamerica.tv). Featuring more than 250 hosts broadcasting to eight niche community based channels: its flagship VoiceAmerica™ Variety Channel, VoiceAmerica™ Health & Wellness Channel, VoiceAmerica™ Business Channel, VoiceAmerica Sports, 7th Wave Channel, The VoiceAmerica Empowerment Channel, VoiceAmerica Kids Channel and VoiceAmerica Women Channel. VoiceAmerica™ TV offers targeted and exclusive video programming channels. World Talk Radio, LLC is one of the pioneers in internet broadcasting, producing and syndicating online audio and video, offering an innovative, effective and comprehensive digital broadcast platform. Digital Publishing through its 15 years of broadcast and media experience along with our seasoned staff of Executive Producers, Production and Host Services Group, World Talk Radio, LLC provides an internet radio and video platform for new, emerging and veteran media personalities to expand and monetize their business and brand in an online digital medium.
Media Relations Contact