Lee Jones, CEO Rebiotix, Inc & Glenn Taylor, Microbiologist, Taymount Clinic UK, Discuss Fecal Microbiota Transplant AKA Microbiota Restoration Therapy on C Diff Radio
C diff Spores and More Broadcasts Live Every Tuesday At 11 a.m. Pacific - 2 p.m. Eastern Time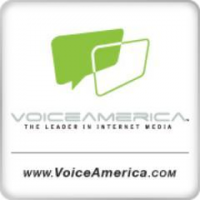 Phoenix, AZ -- (SBWire) -- 04/06/2015 --Lee Jones, Founder, President and CEO of Rebiotix, Inc. has over thirty years of experience in the medical technology industry in large and small companies and academia. Rebiotix is developing a new category of biologic drugs that use live human-derived organisms to treat disease. Lead candidate RBX2660 (microbiota suspension) is currently undergoing clinical study for recurrent C. diff. infection.

Glenn Taylor, a Microbiologist at the Taymount Clinic outside London in the UK. Glenn has spent five years researching the commensal colonization of bacteria in the human digestive system.

Listen in on Tuesday, April 7th as both guests discuss the Fecal Microbiota Transplant (FMT) also known as Microbiota Restoration Therapy to treat recurrent C. diff. infections and more; Research to Clinical.

C Diff Foundation is a leading non-profit organization supporting public health through education and advocating for C. diff. infection prevention, treatments, and environmental safety worldwide. To obtain C. diff. information and support call and speak with a information specialist at 844-FOR-CDIF (844-367-2343).

The C Diff Foundation members deliver quality and validated information and available for workshops and on-site presentations to a variety of audiences including healthcare professionals, medical students, medical practitioners, occupational safety and health professionals, senior communities, caregivers, patients, and more.

For additional information please contact the Foundation's Founding Executive Director:
Nancy C. Caralla 919-201-1512

About VoiceAmerica/World Talk Radio LLC
World Talk Radio, LLC is the world leader in online media broadcasting and the largest producer and distributor of live internet based talk radio and TV, delivering over 1,000 hours of programming weekly on its VoiceAmerica Network (http://www.voiceamerica.com) as well as live and on-demand video content on VoiceAmerica.TV (http://www.voiceamerica.tv). Featuring more than 200 hosts broadcasting to seven niche community based channels: its flagship VoiceAmerica Variety Channel, VoiceAmerica Empowerment, VoiceAmerica Health and Wellness Channel, VoiceAmerica Business Channel, VoiceAmerica Women Channel, VoiceAmerica Sports, VoiceAmerica 7th Wave Channel, and VoiceAmerica Kids Channel. VoiceAmerica TV offers targeted and exclusive video programming channels. VoiceAmerica /World Talk Radio, LLC is one of the pioneers in internet broadcasting, producing and syndicating online audio and video, offering an innovative, effective and comprehensive digital broadcast platform. Digital Publishing through its 14 years of broadcast and media experience along with our seasoned staff of Executive Producers, Production and Host Services Group, VoiceAmerica /World Talk Radio, LLC provides an internet radio and video platform for new, emerging and veteran media personalities to expand and monetize their business and brand in an online digital medium.
Media Relations Contact