Companion Diagnostics Market - Industry Size, Share, Segments Analysis and Global Forecast to 2014-2020
Persistence Market Research is released upcoming report on title "Companion Diagnostics Market: Global Industry Analysis and Forecast to 2020".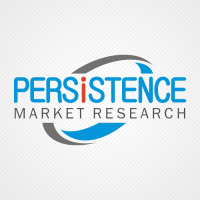 New York, NY -- (SBWire) -- 05/20/2015 --Companion diagnostics refer to the test or measurement which provides essential information about the patient's genetic and genomic characteristics to the physicians for making treatment decision. This information is important for the safe and effective use of corresponding drugs and therapies in the treatment. Rise in awareness about personalized medicines, technological advancement and government initiatives are some of the major factors which are driving the companion diagnostics market. Companion diagnostics helps to improve clinical outcome and cost saving. Companion diagnostics are used in drug discovery and development in a cost effective manner. In addition, companion diagnostics also used to manage side effects from the drug and therapies. On the basis of technology, companion diagnostics market can be segmented into polymerase chain reaction (PCR), in-situ hybridization (ISH), immunohistochemistry (IHC) and others. On the basis of application, companion diagnostics market can be segmented into breast cancer, gastric cancer, lung cancer, colorectal cancer, melanoma and others. On the basis of end user, companion diagnostics market can be segmented into pharmaceutical companies, reference lab and others. Companion diagnostics methodology includes genetic tests platforms, enzyme-linked immunosorbent assays, immunohistochemistry, proteomic assays and others. Companion diagnostics reduce costs related to hospitalization due to unnecessary treatment.

Buy Full Report: http://www.persistencemarketresearch.com/market-research/companion-diagnostics-market.asp

North America, followed by Europe, has the largest market for companion diagnostics due to FDA initiatives, increasing focus on personalized medicine, technological advancement and developed healthcare infrastructure in this region. Asia is expected to experience high growth rate in the companion diagnostics market in next few years due to rise in incidence of cancer cases, government initiatives, increasing disposable income, developing healthcare infrastructure and rise in need for better oncology treatment in the region.

Government initiatives, growing need for targeted cancer treatment, increasing disposable income, technological advancement, development of personalized medicines and its adoption, rise in cost of drug discovery and increasing adoption of companion diagnostics by reference laboratories and pharmaceutical companies are expected to drive the market for companion diagnostics. In addition, rise in incidence of life threatening diseases, growing awareness about personalized healthcare and increasing demand for better healthcare facilities are expected to drive the market for companion diagnostics. However, reimbursement issues, non-validated laboratory developed tests, regulatory restrictions, huge time consuming approval process and high cost for procedure are some of the major factors restraining the growth for global companion diagnostics market.

Growing demographics and economies in the developing countries such as India and China is expected to lead the growth in companion diagnostics market in Asia. In addition, broader application area for companion diagnostics, growing bioinformatics field, rise in awareness about the companion diagnostics and forthcoming next generation sequencing based companion diagnostics are expected to offer new opportunities for global companion diagnostics market. Increasing number of mergers and acquisitions, new product launches and rise in number of collaborations and partnerships are some of the latest trends that have been observed in global companion diagnostics market. Some of the major companies operating in the global companion diagnostics market are Abbott Laboratories, Roche Holdings AG, GE Healthcare, Quagen N.V., Genomic Health, Inc. and Agilent Technologies, Inc. In addition, some other companies operating in global companion diagnostics market are Thermo Fisher Scientific Inc., Myriad Genetics Inc., Biomérieux, Danaher Corporation and Biogenex Laboratories.

Request Full Toc: http://www.persistencemarketresearch.com/toc/3592

Key points covered in the report:

1) Report segments the market on the basis of types, application, products, technology, etc (as applicable)

2) The report covers geographic segmentation

North America
Europe
Asia
RoW

3) The report provides the market size and forecast for the different segments and geographies for the period of 2010 to 2020

4) The report provides company profiles of some of the leading companies operating in the market
The report also provides porters five forces analysis of the market.

Visit our blog at: http://pmrblog.com/

About Persistence Market Research
Persistence Market Research (PMR) is a U.S.-based full-service market intelligence firm specializing in syndicated research, custom research, and consulting services. PMR boasts market research expertise across the Healthcare, Chemicals and Materials, Technology and Media, Energy and Mining, Food and Beverages, Semiconductor and Electronics, Consumer Goods, and Shipping and Transportation industries. The company draws from its multi-disciplinary capabilities and high-pedigree team of analysts to share data that precisely corresponds to clients' business needs.

PMR stands committed to bringing more accuracy and speed to clients' business decisions. From ready-to-purchase market research reports to customized research solutions, PMR's engagement models are highly flexible without compromising on its deep-seated research values.
Media Relations Contact