Helena Montana G3 Regional Office Awards Clayton Thomas and George Antarr (Jan. 2015) Jeunesse-Global "Most Reliable" Group and "Top Sponsor" for "Instantly-Ageless" Training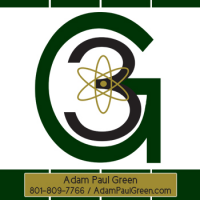 Helena, MT -- (SBWire) -- 07/17/2015 --George Antarr (Industry Legend / Network Director Extraordinaire) is married to Dr. Donna Antarr. Dr. Antarr has always had a passionate interest in science and helping people feel healthy-and-strong. She is a graduate of New York City High School of Performing Arts as a ballet-major. Dr. Antarr graduated from Hunter College in New York City summa-cum-laude with a BA in honors curriculum. She turned down acceptance to both Harvard and Johns Hopkins, the top two USA medical schools, in favor of the UCSD School of Medicine.

George Antarr, Georgeantarr@gmail.com, 619-647-7701
Clayton Thomas, detoxsmart@yahoo.com, 206-419-8225

JOIN "The Team" : https://joffice.jeunesseglobal.com/signup.asp?locale=en-US&siteurl=antarr

https://youtu.be/wNPbMgPzhgs

Understanding the unique Parts of Y.E.S. - The Jeunesse Youth Enhancement System uses DNA repair and antioxidant ingredients to improve cell performance and longevity. Their patent-pending Stem Cell Innovation helps generate new, vital skin cells. The science of stem cells: Dr. Nathan Newman, a world-renowned dermatologist and cosmetic surgeon, began searching for a topical treatment to help patients recovering from burns and severe injuries. Knowing that stem cells drive cell growth and regeneration, he isolated the stem cell growth factors that serve as the "language" communicating cellular activity. Transform the skin with powerful stem cells from LUMINESCE.
https://www.jeunesseglobal.com/products.aspx?p=LUMINESCE

Helena Montana G3 Regional Office Awards Clayton Thomas and George Antarr (Jan. 2015) Jeunesse-Global "Most Reliable" Group and "Top Sponsor" for "Instantly-Ageless" Training

AM & PM ESSENTIALS™ are dietary-supplements exclusively designed for the well-being. Synergistic blends of only the best ingredients help one maintain healthy biorhythms, support critical biological processes, and combat the signs of aging. AM Essentials™ provides lasting daytime-energy and increases concentration. PM Essentials™ helps prepare one for a restful night's sleep so ones body can focus on cell renewal. BENEFITS: Supports natural cellular DNA Repair and helps cell function. Helps regulate body's natural-biorhythm by increasing daily-energy and providing more restful sleep. Helps maintain strong nails and healthy hair. Support a healthy immune system. Helps maintain a healthy body composition.
https://www.jeunesseglobal.com/products.aspx?p=NUTRIGEN_AMPM

RESERVE™ delivers high doses of Resveratrol in a highly bio-available gel form, making it up to 200 times more absorbable than encapsulated products. Plus, Resveratrol is accompanied by a supporting cast of other powerful antioxidants. These powerful ingredients not only repair free-radical damage, they protect cells against future harm. The cells stay healthier, they live longer, and one is able to enjoy the enduring effects of youth. Although antioxidants are a key ingredient in many products, they take center stage in RESERVE™, a nutritional gel that absorbs-quickly to turbocharge your health. RESERVE™ incorporates Resveratrol, a "super" antioxidant. Awake with RESERVE™
https://www.jeunesseglobal.com/resvtl.aspx

https://www.jeunesseglobal.com

About Jeunesse
Jeunesse is not the same old story of skin care and supplements. We are not the same old network model. Jeunesse is a global business that helps people reach their full potential in youthful looks, in healthy living, in embracing life.

Jeunesse combines breakthrough sciences in a product system that enhances youth by working at the cellular level. By focusing on the health, longevity, and renewal of cells, we help people enjoy vibrant, youthful results that last.

Jeunesse delivers the rewards of youth in four innovative ways:

Products. The Jeunesse Youth Enhancement System (Y.E.S.) isn't just about looking young. It's about feeling young for the long term. Even the sciences we employ are new and cutting edge. Our best-of-the-best formulas are innovative, and the youthful results are real. Learn more about our line of Personal Care and Nutrition products.

People. Jeunesse shares an emotional reward no networking company can match. The culture of Jeunesse springs from the integrity and core values of our Founders. As a result, our global family of distributors experience rewarding relationships based on mutual respect, trust, and love.

Plan. With one of the most lucrative and truly balanced compensation plans around, the Jeunesse Financial Rewards Plan is able to reward more people with more money. And with the plentiful incentives and built-in travel promotions that are our way of doing business, the Jeunesse culture is in itself a rewarding lifestyle. Learn more about our Opportunity.

Platform. Jeunesse doesn't settle for traditional network marketing strategies. We embrace the technology generation with a cutting-edge platform distributors love.
Media Relations Contact