Hot Cereals Segment Will Lead Asia Breakfast Cereals Market Due to Increasing Consumption of Healthy Breakfast Cereals
The report is a study of the global breakfast cereals market, its present and forecast positions. It discusses factors affecting market movements, changing consumer tastes and trends. It also elaborates companies' planning and strategies for growth, including their investment plans and new product launches.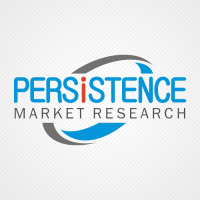 New York, NY -- (SBWire) -- 07/30/2015 --Persistence Market Research, in its recent market research study, states that the global breakfast cereal market is estimated to reach US$43.2 billion in 2019 at a CAGR of 4.1% during the forecast period from 2013 to 2019. The market is projected to reach the expected market value from a value of US$32.5 billion in 2012.

Buy Full Breakfast Cereal Market Report:
http://www.persistencemarketresearch.com/market-research/breakfast-cereals-market.asp

The report, titled 'Global Market Study on Breakfast Cereals: Hot Cereals to Witness Highest Growth by 2019', covers the key market drivers of the market, major restraints on the market, and other market trends present in the world.

The report studies the global breakfast cereals market based on analysis of its two broad segments: RTE cereals and hot cereals. According to the PMR study, RTE cereals have a larger share in the breakfast cereal market as compared to that of the hot breakfast cereals market segment. However, studies show that the hot cereals market segment is expected to expand at a double-digit CAGR until 2019, due to the increasing consumption of breakfast cereals in the Asian markets.

Consuming breakfast cereal is a growing trend in the food ingredient sector. The shift in consumer preference towards nutritive food items and healthy living has encouraged several market players to introduce new breakfast cereal food products in the global market. Global market players in the breakfast cereals market are replacing the risky hydrogenated fat and oily cereal ingredients with healthier and improved breakfast cereal food products such as fruits and fiber. New and healthy food products suit all age groups and lifestyles.

In this report, the breakfast cereals market is discussed as one of the fastest growing markets in developed as well as developing nations due to several factors. Asia is becoming a major consumer of the breakfast cereal industry at a rapid pace. Nowadays, people in countries such as China and India are constantly in need for easy, convenient, and healthy breakfast cereal ingredients. They have started including breakfast cereals in their daily diet to overcome various health issues with regard to food consumption.

Apart from the rising market in Asia, some of the countries in Latin America, Europe, and North America have also witnessed an increase in demand for breakfast cereals, especially for whole-grain cereals and gluten-free cereals. Demand for such healthy cereal products in these regions is expected to propel the overall breakfast cereals market in the coming four years.

Kellogg's is the leading global market player in the breakfast cereals market, followed by PepsiCo and General Mills as the other two key players in the overall market. These top three market players hold more than 50% of the breakfast cereals market, globally. Their influence is rapidly increasing in the global market due to their strong R&D avenues, making them more capable of adapting to changing food habits.

Request Sample Report at http://www.persistencemarketresearch.com/samples/3030

However, among many other players in the global market, Cereal Partners Worldwide (CPW) has grown multifold in the recent past and is further expected to grow at a rapid pace until 2019.

About Persistence Market Research
Persistence Market Research (PMR) is a U.S.-based full-service market intelligence firm specializing in syndicated research, custom research, and consulting services. PMR boasts market research expertise across the Healthcare, Chemicals and Materials, Technology and Media, Energy and Mining, Food and Beverages, Semiconductor and Electronics, Consumer Goods, and Shipping and Transportation industries. The company draws from its multi-disciplinary capabilities and high-pedigree team of analysts to share data that precisely corresponds to clients' business needs.

PMR stands committed to bringing more accuracy and speed to clients' business decisions. From ready-to-purchase market research reports to customized research solutions, PMR's engagement models are highly flexible without compromising on its deep-seated research values.
Media Relations Contact