Air Treatment Product Market - APEC to Exhibit the Fastest Growth by 2014-2020
Persistence Market Research Pvt. Ltd is released new forthcoming report on title "Air Treatment Product Market: Global Industry Analysis and Forecast to 2020".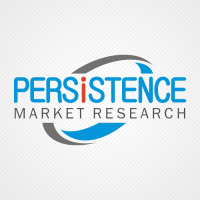 New York, NY -- (SBWire) -- 08/19/2015 --Air treatment is refer as healing or processing of air to meet the desire technological qualities such as moisture content, pressure, and temperature, or sometimes sanitary hygienic requirements. Treatment of air includes removal of dust particles from air, treatment of harmful gases, removals of extreme odors, removal of microorganism from air, air heating, humidifying, cooling, air drying and in enhancing oxygen content and other aromatic substances in air. The various equipment used in air treatment product include air filters, absorbent filters, air washers, ultraviolet bactericidal lamps, humidifying and regenerating equipments, checker chambers and injector, and conditioners.

Request Full TOC: http://www.persistencemarketresearch.com/toc/3543

Some of the most common application of air treatment product is found in hot-air blowers, air-conditioning systems and ventilation for residential appliances, commercial appliances as well as industrials appliances, it is even used in transportation vehicles including roadways, waterways, airways, even in most sophisticated technology such as supersonic airplanes and satellite carriers. The various domestic application of air purifiers are found widely in dishwashers, automatic washer dryers, automatic tumble dryers, automatic washing machines, microwaves, ovens, freezers, room air conditioner, cooling fans, food preparation appliances, heating appliances, coffee machines, body savers, freestanding hobs, and vacuum cleaners.

Based on the different product type of air purifiers the global air purifier product market can be segmented as Air purifiers, cooling, air conditioners, (room air conditioners, window air conditioners, split air conditioners air coolers), dehumidifiers, humidifiers and other air treatment products

The rising demand of air conditioners and fans particularly in Asia Pacific region is expected to raise it as highest growing business segment by value during the forecasted period. On the other hand, in North America and Europe the market of this segment by volume is not expected to raise much attributed to the consumers switching within categories, such as upgrading up from electric fans to air conditioners or even changing from window air conditioners to split air conditioners.

From last few years air treatment products has recorded a lucrative double digit growth in most of region of the world owing to rising consumers concern regarding air contamination issues. Some of the other factor such as increase in various health epidemics such as H1N1 and bird flu has further helped the air treatment product market. Moreover the rising income and growing health consciousness among middle class consumers of the developing countries is expected to drive the demand for air treatment product in upcoming years.

Asia pacific is the largest market of air treatment product attributed to well-built presence of allied industries of the air treatment product in developing countries such as China, India, and Japan. It is then followed by the North America and Europe. Country wise The U.S. and Canada are the two largest market of air treatment product in North America. Germany, Italy and The U.K are some of the important air treatment product market in Europe. Asia Pacific is also the fasted growing regional market of air treatment product driven mainly by the rising health conscious consumers and growing population of middle class consumers over the last few years.

Some of the major companies operating in global air treatment product market include, Panasonic Corp, Atlas Copco AB, Haldex, Robert Bosch GmbH, General Air Products Inc, and Ozonia.

Request Full Brochure of this report: http://www.persistencemarketresearch.com/samples/3543

Key points covered in the report
1) Report segments the market on the basis of types, application, products, technology, etc (as applicable)
2) The report covers geographic segmentation

North America
Europe
Asia
RoW

3) The report provides the market size and forecast for the different segments and geographies for the period of 2010 to 2020
4) The report provides company profiles of some of the leading companies operating in the market
5) The report also provides porters five forces analysis of the market.

About Persistence Market Research (PMR)
Persistence Market Research (PMR) is a full-service market intelligence firm specializing in syndicated research, custom research, and consulting services. PMR boasts market research expertise across the Healthcare, Chemicals and Materials, Technology and Media, Energy and Mining, Food and Beverages, Semiconductor and Electronics, Consumer Goods, and Shipping and Transportation industries. The company draws from its multi-disciplinary capabilities and high-pedigree team of analysts to share data that precisely corresponds to clients' business needs.

PMR stands committed to bringing more accuracy and speed to clients' business decisions. From ready-to-purchase market research reports to customized research solutions, PMR's engagement models are highly flexible without compromising on its deep-seated research values.
Media Relations Contact