Pet Food Market in the US 2015 Review, Research, Trends, Industry Size, Share and Forecast 2019
Pet Food market in the US to grow at a CAGR of 3.07% over the period 2014-2019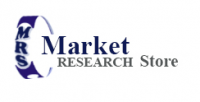 Deerfield Beach, FL -- (SBWire) -- 08/21/2015 --Pet Food market in the US to grow at a CAGR of 3.07% over the period 2014-2019. Pet food is developed from either plant or animal extracts and is formulated according to the nutritional needs of the type and age of the animal being fed. The key ingredients in the pet food include by-products of meat, poultry, and seafood; feed grains; enzymes; amino acids; preservatives; stabilizers; and gelling agents. Pet food is available in pet stores as well as in retail outlets such as supermarkets.

Request For Research Report Sample @ http://www.marketresearchstore.com/report/pet-food-market-in-the-us-2015-2019-6368#requestSample

The shelf life, price, and quality of the food are some of the factors taken into consideration before selecting the packaging material. Bags are most widely used in the US to sell pet food, followed by pouches, cans, and others.

"Currently, a number of retailers are stocking private-label pet foods as they provide higher profit margins compared with branded pet foods and are considered to be a low-cost alternative to national brands,".

Covered in this Report

The Pet Food market in the US can be divided into the following segments: Dog Food, Cat Food, and Other Pet Food. The market can be further categorized by product type into Dry Food, Wet Food, and Treat and Snack/Mixers.

Pet Food Market in the US 2015-2019, has been prepared based on an in-depth market analysis with inputs from industry experts. The report covers the Pet Food market landscape in the US and its growth prospects in the coming years. The report also includes a discussion of the key vendors operating in this market.

Enquiry Before Buying @ http://www.marketresearchstore.com/report/pet-food-market-in-the-us-2015-2019-6368#reportPriceDetails

Key Market Drivers

Recovery from Economic Recession
Increase in Pet Humanization
Growing Pet Health Concerns
Rise in Online Sales

Access Full Industry Report @ http://www.marketresearchstore.com/report/pet-food-market-in-the-us-2015-2019-6368

Key Market Trends

Premiumization of Pet Foods
Rise in R&D Initiatives
Increased Adoption of Private-label Brands
Increase in Marketing Initiatives

Key Market Vendors

Big Heart Pet Brands
Mars Inc.
Nestlé SA

To define the market circumstances in the next 3-4 years, Our analysts have conducted in-depth analysis of the impact of market drivers, challenges and trends featuring data on product segmentations, vendor shares, growth rate by revenue and an evaluation of the different buying criteria in the order of importance.
Media Relations Contact