CAE Market 2015 Review, Research, Trends, Industry Size, Share and Forecast 2019
Global CAE market to grow at a CAGR of 11.34% over the period 2014-2019.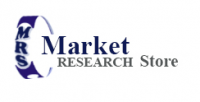 Deerfield Beach, FL -- (SBWire) -- 08/25/2015 --About CAE

CAE is the practice of using a broad range of software products to assist in engineering tasks. These software products support a wide range of tasks such as simulation, validation, analysis, and manufacture of engineering products. CAE includes two major tools: FEA and CFD. FEA helps evaluate the functionality of a given product design before its prototype is produced. It is used in various manufacturing industries for estimation of structural strength and behavior, modeling, simulation, and design optimization. CFD analyzes flow, turbulence, pressure distribution, and interaction of liquids and gases with various structures.

Global CAE market to grow at a CAGR of 11.34 percent over the period 2014-2019.

Discrete manufacturing companies rely on CAE to improve their operational efficiency and minimize time-to-market. Several manufacturing industries use CAE to reduce their overall operating expenses and product development costs. Many process industries such as Oil and Gas, Energy, and Petrochemical are adopting CAE, especially computational fluid dynamics.

"Some CAE vendors offer tools that can be integrated with a variety of analysis and design tools such as CAD,".

Request For Research Report Sample @
http://www.marketresearchstore.com/report/global-cae-market-2896#requestSample

"Several large CAE market vendors have recently started to provide integrated CAE with several other PLM tools to improve efficiency and effectiveness of product development cycles."

Covered in this Report
The Global CAE market is divided into two product segments: FEA and CFD.

Global CAE Market 2014-2019, has been prepared based on an in-depth market analysis with inputs from industry experts. The report covers the global region; it also covers the market landscape and its growth prospects in the coming years. The report also includes a discussion of the key vendors operating in this market.

Enquiry Before Buying @
http://www.marketresearchstore.com/report/global-cae-market-2896#reportPriceDetails

Key Market Drivers
Increased Need to Reduce Time-to-market
Increased Outsourcing of Manufacturing Activity to Developing Nations
Increased Need for Collaborative Product Development
Increased Need to Reduce Product Development Costs
Increased Demand from Discrete Manufacturing Industries
Competitive Pressure to Provide Product Differentiation

Key Market Trends
Development of Universal Licenses
Increased Adoption of Integrated CAE Software
Development of CAE for Mobile Devices
Increased Number of Special-purpose Software Vendors
Affordable Software Licensing Costs for Smaller Enterprises

Read Full Market Research Report with TOC @
http://www.marketresearchstore.com/report/global-cae-market-2896

Key Market Vendors:
Ansys Inc.
CD-adapco Group
Dassault Systèmes SA
Siemens PLM Software
Mentor Graphics Corp.
MSC Software Corp.

To define the market circumstances in the next 3-4 years, Our analysts have conducted in-depth analysis of the impact of market drivers, challenges and trends featuring data on product segmentations, vendor shares, growth rate by revenue and an evaluation of the different buying criteria in the order of importance.
Media Relations Contact