Pyrite Market - Global Industry Size, Share, Trends Analysis to 2020
Persistence Market Research Pvt. Ltd is released new forthcoming report on title "Pyrite Market: Global Industry Analysis and Forecast to 2015 to 2021".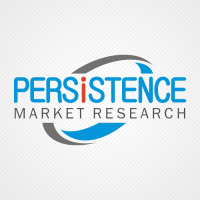 New York, NY -- (SBWire) -- 09/02/2015 --Pyrite also known as iron pyrite or fool's gold is an iron sulfide mineral. Pyrite is pale brass yellow colored and has metallic luster thus having resemblance with gold. Pyrite is found with other oxides and sulfide in rocks and coal beds. Some of the countries such as Peru, the U.S., Russia, Spain and South Africa have commercially important deposits of pyrite. The flat radial disks of pyrites are also known as dollars or sun. Pyrite is used in various applications such as production of sulfur compounds such as sulfur dioxide and sulfuric acid, cathode material, semiconductor material and marcasite jewelry items. In addition, pyrite is used as filler in wheels and brake pads. Moreover, the pyrites are used as an ore for gold, as both forms under similar conditions and are available in same rocks. Pyrite is also used as gemstone and is considered as a stone of warmth and power.

Request Full TOC: http://www.persistencemarketresearch.com/toc/4525

The market for pyrite was mainly driven by jewelry and sulfur compounds market. Huge demand of pyrite for manufacturing of sulfuric acid and sulfur dioxide has been driving the market in past few years. Pyrite is used in jewelry items such as necklace with beads and cabochons. In grinding industry, pyrite is used as filler in grinding wheels and brake linings. Pyrite is also used in friction markets to increase the thermal conductivity. Pyrite also helps in adjusting the friction coefficient in brake pads. In electronics industry, pyrite is used as a semiconductor material and as an electrode in lithium ion batteries. In paper and pulp industry, pyrite is used in manufacturing of paper. Pyrite as an iron ore is one of the biggest opportunity for the market if the current iron ore becomes scarce. Moreover, pyrite is also considered as probable substitute in photovoltaic solar panels as it is inexpensive and abundant in nature. However, health and environmental hazards associated with pyrite are anticipated to hider the growth of the market in next few years to come.

In terms of demand, North America was the leading region for pyrite market in 2013. Increasing demand from sulfur compounds, electronics and jewelry has been major drivers for the market in past few years. The U.S. had the largest demand for pyrite owing to huge demand from sulfur compounds and grinding industry. However, Mexico is considered to be the fastest growing country in this region owing to increasing demand for pyrite in jewelry. Europe had the second-largest demand for pyrite market in 2013. Increasing demand for pyrite from sulfur compounds and in paper industry has been driving the market for pyrite in Europe. Germany is one of the largest consumers of pyrite in this region owing to the huge demand from grinding and electronics industry. Other countries such as Spain, Italy, and the U.K. are likely to show stable demand in next few years to come. Asia Pacific was the fastest growing region in pyrite market in 2013. The demand is huge owing to rise in markets such as gemstones, fabricated jewelry and grinding industry. India, China and Japan are anticipated to be the fastest growing markets for pyrite in this region. Rest of the World market is anticipated to be potential market for the pyrite in near future.

Some of the key manufacturers in the pyrite market are Hickman, Williams & Company, Iron Duke Pyrites, Turkish Minerals and Washington Mills among others.

Request Full Brochure of this report: http://www.persistencemarketresearch.com/toc/4525

Key points covered in the report
1) Report segments the market on the basis of types, application, products, technology, etc (as applicable)
2) The report covers geographic segmentation
North America
Europe
Asia
RoW
3) The report provides the market size and forecast for the different segments and geographies for the period of 2010 to 2020
4) The report provides company profiles of some of the leading companies operating in the market
5) The report also provides porters five forces analysis of the market.-

About Persistence Market Research
Persistence Market Research (PMR) is a full-service market intelligence firm specializing in syndicated research, custom research, and consulting services. PMR boasts market research expertise across the Healthcare, Chemicals and Materials, Technology and Media, Energy and Mining, Food and Beverages, Semiconductor and Electronics, Consumer Goods, and Shipping and Transportation industries. The company draws from its multi-disciplinary capabilities and high-pedigree team of analysts to share data that precisely corresponds to clients' business needs.

PMR stands committed to bringing more accuracy and speed to clients' business decisions. From ready-to-purchase market research reports to customized research solutions, PMR's engagement models are highly flexible without compromising on its deep-seated research values.
Media Relations Contact