Rising Shift Towards Low-Sulfur Fuel and Volatile Crude Oil Prices to Shape Global Bunker Fuel Market's Future
Transparency Market Research has published a new report "Bunker Fuel Market - Global Industry Analysis, Size, Share, Growth, Trends, and Forecast 2014 - 2020" to its report store.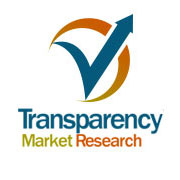 Albany, NY -- (SBWire) -- 09/02/2015 --Bunker fuel is the fuel utilized by ship and marine vessel operators for fueling their fleet. These fuels accounts for nearly 70% of the overall expenses incurred in the operation of a ship. As such, the market for bunker fuels forms a very critical part of the global shipping industry and has an important contribution in the overall oil market.

Browse Bunker Fuel Market Report with Full TOC at http://www.transparencymarketresearch.com/bunker-fuel-market.html

A report published by market research company Transparency Market Research states that the global bunker fuel market observed demand for nearly 372 million tons of bunker fuel in 2013. The report states that the market will grow at a 3.1% CAGR between 2014 and 2020, allowing demand for bunker fuel to rise to 460 million tons by 2020.

Current Rough Patch of Global Oil Prices Affects Bunker Fuel Market

The global oil market saw a huge transformation at the start of this year, when it collapsed by nearly 60% as compared to its June 2014 high. From US$115 per barrel in June 2014, ICE Brent was down to US$46 per barrel in January this year. The continuous rise in productivity and declining demand for crude across the globe are expected to further worsen cost conditions of crude oil in the global market.

The situation has significantly affected many industries directly or indirectly connected to oil prices. Thus, predictions regarding the future stance of the global bunker fuel market come with many caveats.

The shipping industry is benefitting from the price reduction, but it is a huge burden on bunker fuel producers owing to a stark decline in revenue despite good demand. Low crude oil prices are also prompting a high surge in demand from massive crude oil storage facilities. This will make for a buffer of crude oil for times when global oil production comes down from its current state of massive oversupply, further restricting many chances of price recovery, even when the global oversupply of oil comes under control.

Get Inquiry About Report http://www.transparencymarketresearch.com/sample/sample.php?flag=B&rep_id=3894

Shift to Low-sulfur Bunker Fuels Critical in Shaping Market's Future

Shipping is usually considered the most energy-efficient method of mass transportation due to the relatively low levels of CO2 emissions produced in shipping activities. However, the rising trend towards reducing emissions in all industries has prompted the global shipping industry to formulate many rules and regulations to control emissions and improve the energy efficiency of fuels used in shipping practices.

While CO2 emissions are not a big concern for the shipping industry, the content of sulfur in bunker fuels is. The European Union recognizes shipping as one of the most significant sources of acidification and localized air pollution.

Browse Press Release Of Bunker Fuel Market http://www.transparencymarketresearch.com/pressrelease/bunker-fuel-market.htm

Sulfur gets converted into sulfur dioxide when it is burnt. Sulfur dioxide, when released into the atmosphere, generates an acidic solution in atmospheric water vapor, which can lead to acid rain. Acid rains are highly damaging to the environment as they affect forests and rains, and pose damage to buildings and monuments of historic importance from erosion. The flue gas emissions from ships, known to contain sulfur dioxide, are a significant cause of pollution and a leading causative factor for acid rains.

This situation has led to a shift in the choice of fuel demanded by major players in the shipping industry. Many shipping companies are switching to low-sulfur fuels and are increasing their share of investment in research activities focused on finding alternative fuel options.

Browse TMR Blog Energy Reports : http://www.tmrblog.com/search/label/Energy

About Transparency Market Research
Transparency Market Research (TMR) is a global market intelligence company providing business information reports and services. The company's exclusive blend of quantitative forecasting and trend analysis provides forward-looking insights for decision makers. TMR's experienced team of analysts, researchers, and consultants use proprietary data sources and various tools and techniques to gather and analyze information.

TMR's data repository is continuously updated and revised by a team of research experts so that it always reflects the latest trends and information. With extensive research and analysis capabilities, TMR employs rigorous primary and secondary research techniques to develop distinctive data sets and research material for business reports.
Media Relations Contact